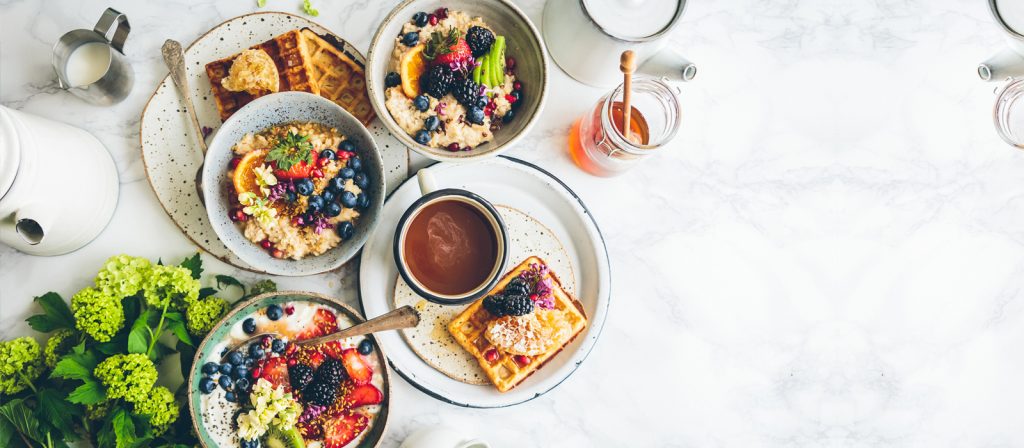 Sep 9, 2020 By Kirsten Romero
Cooking from My Pantry: No-Bake Peanut Butter Quinoa Bars
Cooking from My Pantry is a new series featuring Kirsten Romero, MS, RDN, a registered dietitian with the wellness program at Senior Services of Southeastern Virginia. While we're all spending a lot more time at home, Kirsten is here to show you how you can make healthy recipes using real ingredients from your own pantry.
We encourage you to join along in creating today's recipe: No-Bake Peanut Butter Quinoa Bars. Also, if this is the first time you're watching this video, you can catch it in its entirety on Episode 2 of our Art of Healthy Aging Summer Series.
No-Bake Peanut Butter Quinoa Bars
Summer Series Episode 2: Cooking from My Pantry Segment
Basic Recipe
Adapted from realmomnutrition.com
Yield: 12 Bars
Ingredients:
1/3 cup uncooked quinoa, rinsed (equals 1 cup cooked)
2/3 cup water
1 cup oats (quick or old-fashioned)
1/2 cup peanut butter
1/2 cup powdered milk
1/4 cup honey
3/4 cup chocolate chips
Directions:
Combine quinoa and water in a small saucepan and bring to a boil over medium-high heat. Turn heat to low, cover pot, and simmer for 15 minutes or until all water is absorbed. Remove from heat and set aside to cool slightly.
Add oats, peanut butter, powdered milk, honey to the bowl of a food processor. Add cooled quinoa and process until it comes together into a ball.

Note: If you don't have a food processor, you can simply mix these ingredients by hand.

Line a square baking dish with parchment paper and then pat mixture into pan until evenly pressed into pan.
Melt chocolate chips in microwave on 30-second intervals, stirring after each interval, until fully melted. Spread melted chocolate over mixture in pan.
Refrigerate or freeze until ready to serve. Cut into slices (to avoid the tops cracking, set bars out at room temperature about 30-60 minutes or until softened, before cutting, then cut into squares) Place bars in an airtight container and keep refrigerated.
Enjoy!