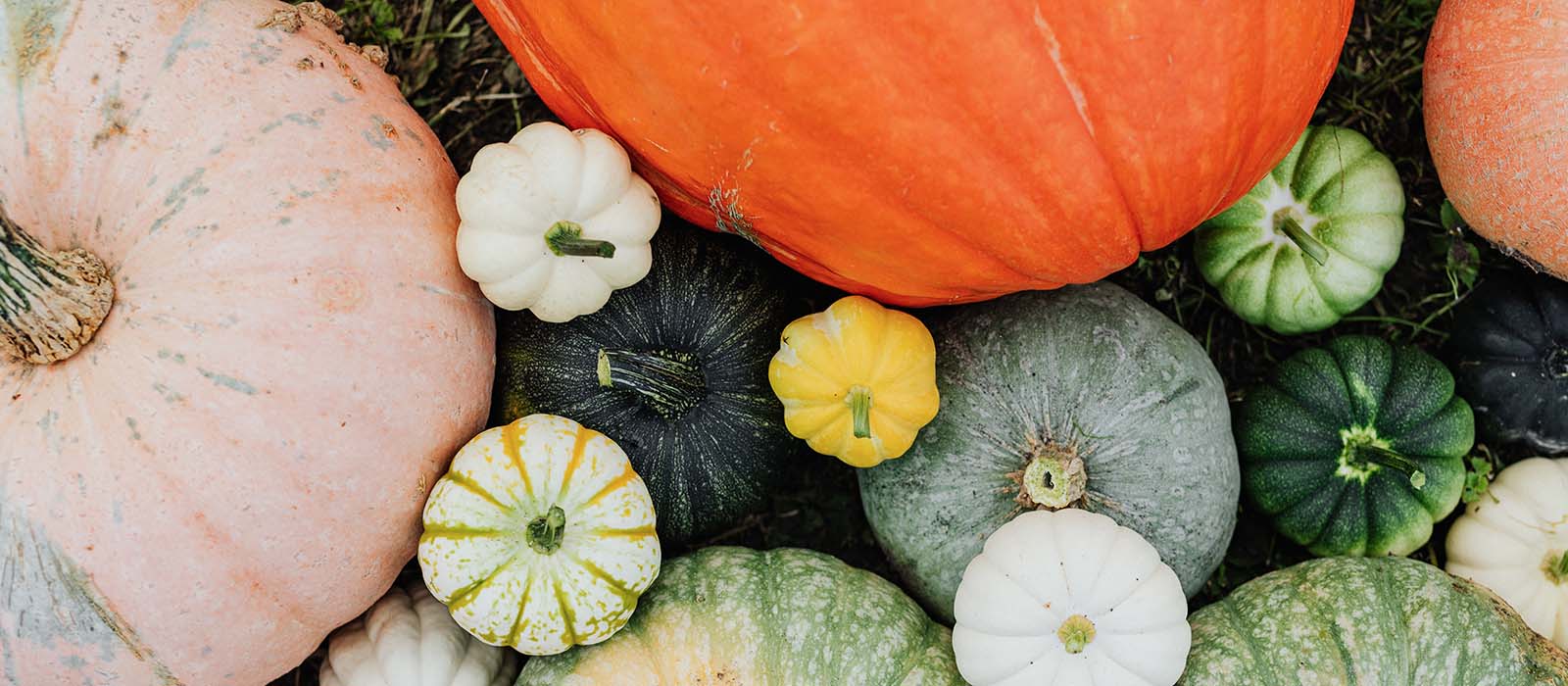 Oct 2, 2020
It's Pumpkin Time Again: Health Benefits & Bonus Recipe
Every fall pumpkin gets more popular and is available in countless drinks, snacks, desserts, and even main courses. Some of these seasonal delights can make or break your healthy way of eating. For instance, a fancy pumpkin spice coffee with all of its sugary toppings and whipped cream can have about 400 calories and 7 teaspoons of added sugar. That's about as many calories as a healthy meal and exceeds the American Heart Association's recommendation to limit added sugar to 6 teaspoons per day for women and to 9 teaspoons per day for men.
My previous blogs have outlined the many health benefits of pumpkin. It's low in calories, a great source of fiber, iron, potassium, and magnesium, and is a rich source of the powerful antioxidant vitamin A.
As a big fan of pumpkin and all the associated spices like cinnamon, nutmeg, ginger, and cloves, I have experimented with many delicious and healthy pumpkin-inspired recipes. Try these easy-to-make, tasty granola bars made with fresh or canned pumpkin.
Pumpkin Chocolate Chip Granola Bars
(adapted from twopeasandtheirpod.com)
 Basic Recipe
Pumpkin Chocolate Chip Granola Bars
*Adapted from twopeasandtheirpod.com
Yield: 10-12 granola bars
Ingredients:
3 ¼ cup oats
½ teaspoon pumpkin pie spice
½ teaspoon cinnamon
¼ teaspoon nutmeg
½ teaspoon salt
¾ cup brown sugar
½ cup pumpkin puree*
¼ cup applesauce
3 tablespoons honey
1 teaspoon vanilla
1 cup chocolate chips (mini chips work best)
Note: *If using canned, be sure to use pumpkin puree and not pumpkin pie filling.
Directions:
Preheat oven to 350º. Spray an 8X8" pan with cooking spray and set aside.
In a large bowl, whisk oats, spices, and salt together. Set aside.
In a medium bowl, whisk brown sugar, pumpkin, applesauce, honey, and vanilla until smooth. Pour over oats and stir well, until all of the oats are moist. Stir in chocolate chips.
Evenly press oat mixture into prepared pan. Bake for 30-35 minutes or until golden brown. The pumpkin keeps the bars moist, so make sure they are golden and set before removing from oven. Remove from oven when done and cool on a wire rack for 5 minutes.
Using a sharp knife, cut into bars. Remove from pan and let cool completely.
Enjoy!