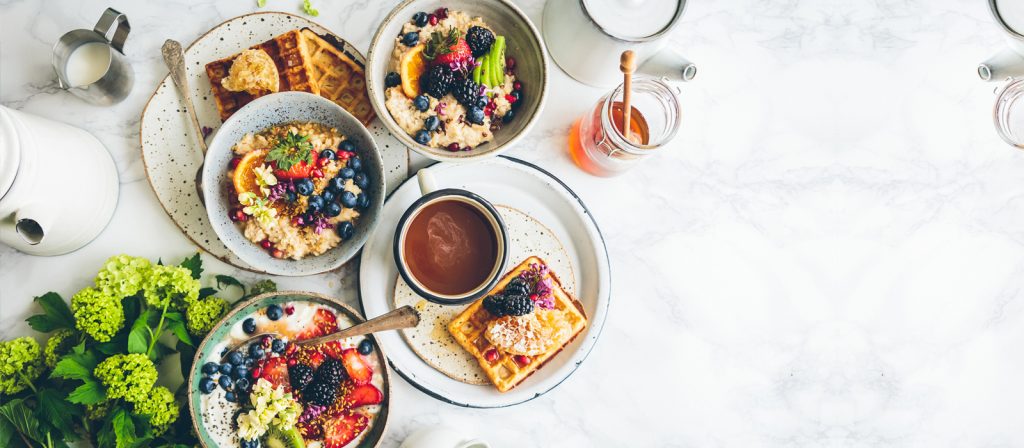 Jun 30, 2020 By Kirsten Romero
Cooking from My Pantry: Quinoa Salad
Cooking from My Pantry is a new series featuring Kirsten Romero, MS, RDN, a registered dietitian with the wellness program at Senior Services of Southeastern Virginia. While we're all spending a lot more time at home, Kirsten is here to show you how you can make healthy recipes using real ingredients from your own pantry.
We encourage you to join along in creating today's recipe: Quinoa Salad
Favorite Quinoa Salad
Quinoa Salad Video
Basic Recipe
Favorite Quinoa Salad
(recipe adapted from cookieandkate.com)
Ingredients:
1 cup uncooked quinoa, rinsed
2 cups of water
1 can (15 ounces) chickpeas, rinsed and drained
1 medium cucumber, seeded and chopped
1 medium red bell pepper, chopped
3/4 cup chopped red onion
½ cup chopped parsley
1/4 cup olive oil
1/4 cup lemon juice (from 2 to 3 lemons)
1 tablespoon red wine vinegar
2 cloves garlic, pressed or minced
Black pepper and sprinkle of salt, to taste
Directions:
To cook the quinoa: Combine the rinsed quinoa and the water in a medium saucepan. Bring the mixture to a boil over medium-high heat, decrease the heat to maintain a gentle simmer. Cook until the quinoa has absorbed all of the water, about 15 minutes, reducing heat as time goes on to maintain a gentle simmer. Remove from heat, cover, and let the quinoa rest for 5 minutes, to give it time to fluff up.
In a large serving bowl, combine the chickpeas, cucumber, bell pepper, onion and parsley. Set aside.
In a small bowl, combine the olive oil, lemon juice, vinegar, and garlic. Whisk until blended, then set aside.
Once the quinoa is mostly cool, add it to the serving bowl, and drizzle the dressing on top. Toss until the mixture is thoroughly combined. Season with black pepper, to taste, and a pinch of salt if necessary.
For best flavor, chill the salad before serving.
This salad keeps well in the refrigerator, covered, up to 4 days.
Note: Makes a great side-dish or a light summer dinner.
Enjoy!