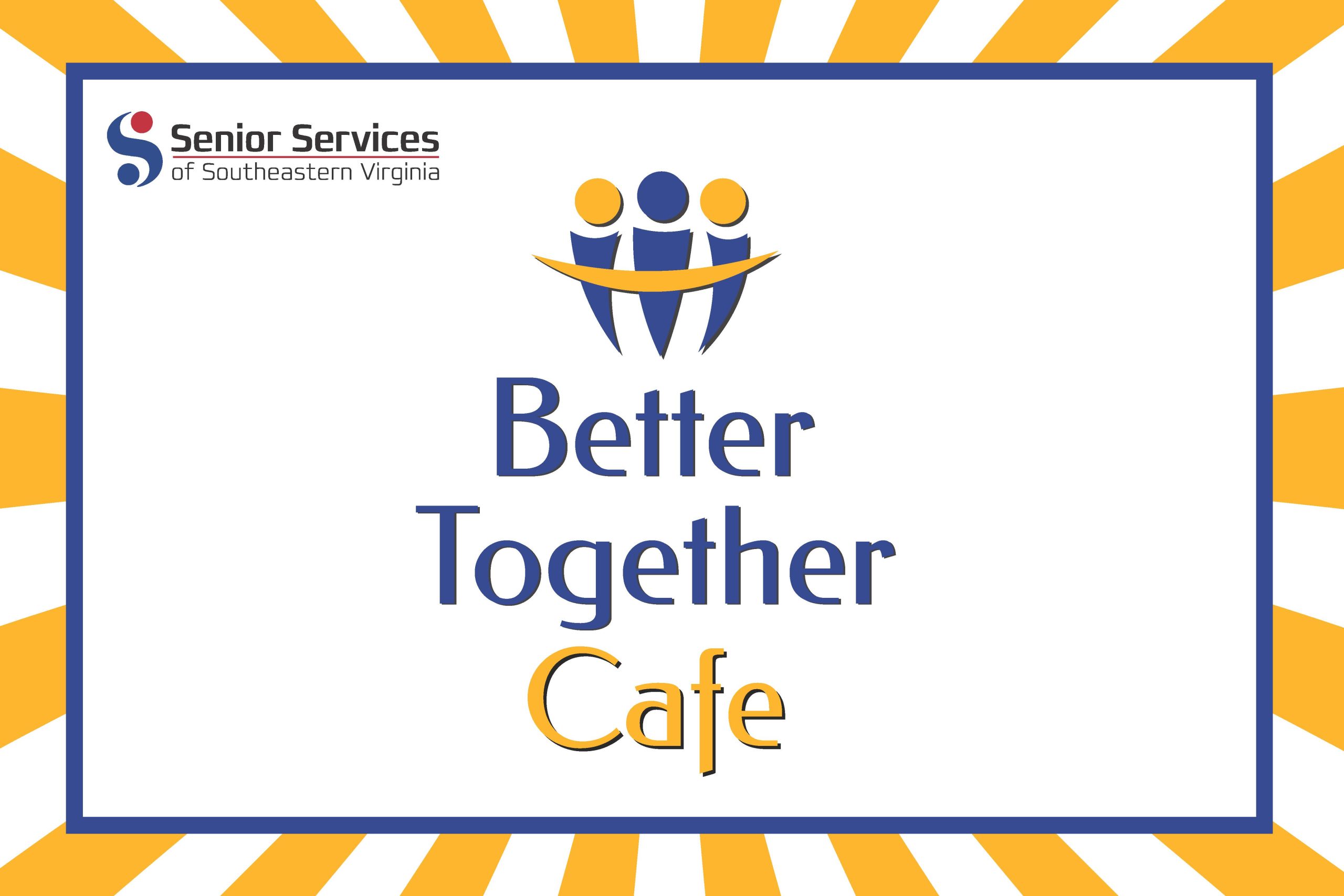 Sep 13, 2023
Senior Services Transforming Senior Center Program – Debut in Carrollton
NORFOLK, Va. – (Sept. 13, 2023) – Starting Thursday, September 21st, Senior Services of Southeastern Virginia (Senior Services) will enhance programming and activities within our Senior Centers. At the core of this upgrade is the elevation of socialization and the opportunity to create a better space to bring seniors and the community together. Older adults will be able to partake in a healthy and nutritious meal and have access to a variety of programs for seniors, including games, meals, classes, shopping, field trips, holiday celebrations, and more. To align with this enhancement of our senior center settings, Senior Services will rebrand its congregate program's existing name to the "Better Together Café".
The change will kick off at the Mary Wells Senior Center (Nike Park), located at, 13036 Nike Park Rd. Carrollton, VA 23314. Individuals aged sixty and above, residing in the surrounding communities of Isle of Wight, will not only have access to nourishing meals but also the opportunity to socialize with their peers, fostering valuable social connections. Senior Services places great importance on enhancing overall well-being and addressing social isolation, making this adjustment to our senior center sites especially timely and meaningful. We invite community members, family, friends, and stakeholders to come see our new Better Together Cafe.
Senior Services hosts sixteen Senior Centers throughout South Hampton Roads and Western Tidewater. "Our Senior Centers provide transportation to the centers, healthy meals, nutrition education, and opportunities for socialization," says Shelby Craig, Director of Wellness. Participants also have access to all services offered by Senior Services. Visit our website at ssseva.org to see the full list of our comprehensive services for individuals 60 years old and better.
________________________________________________________________________________________________________________________________
For fifty years, Senior Services of Southeastern Virginia has been supporting and enriching the lives of older adults in South Hampton Roads and Western Tidewater through advocacy, education, information, and comprehensive services. The nonprofit has impacted tens of thousands of lives for the better, by providing easy access to high-quality programs and services designed to help older adults remain healthy, active, and engaged. To learn more about Senior Services, call 757-461-9481 or visit www.ssseva.org.