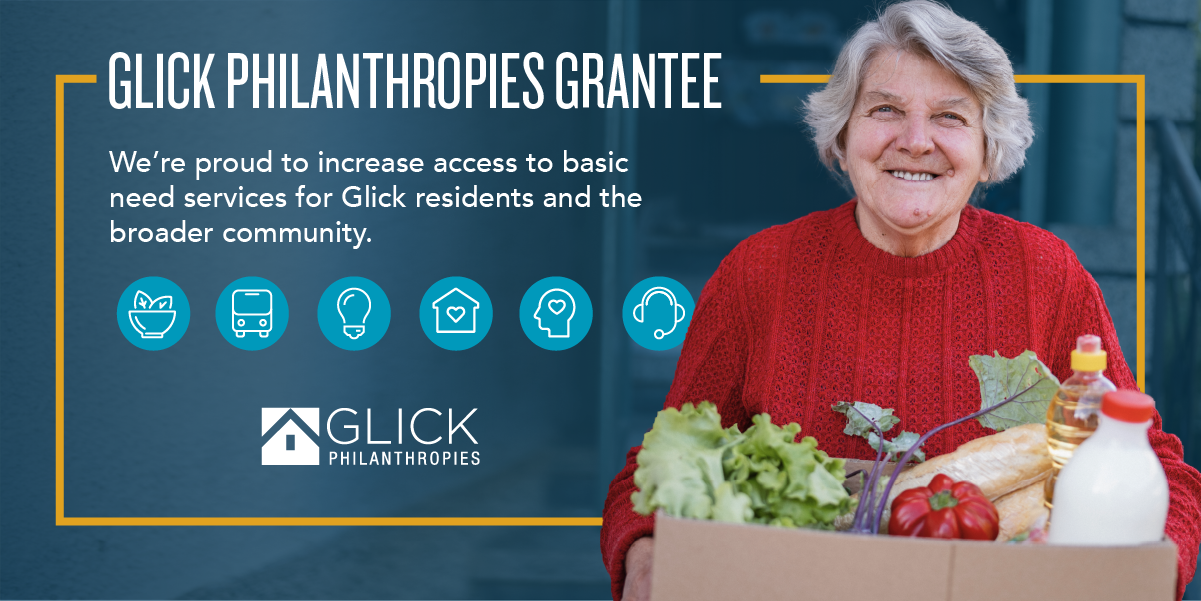 Jul 19, 2022 By Laura Wasileski
Announcing $10,000 Grant From Glick Philanthropies To Support Volunteer Drivers
Senior Services of Southeastern Virginia has received a $10,000 grant from the Glick Community Relief Fund, a grant program of Glick Philanthropies that supports local nonprofit organizations providing access to basic needs. The grant award will fund gas cards for Senior Services' volunteer meal delivery drivers so the nonprofit can continue to meet the needs of vulnerable older adults.
Over the course of the pandemic, Senior Services provided over 550,000 home-delivered meals, with the assistance of more than 400 volunteers. Despite rising inflation and gas prices, Senior Services' volunteers have been steadfast in delivering home-delivered meals using their own fuel and resources. With this support from Glick Philanthropies, volunteers will receive gas cards to help offset the increased cost of fuel.
"Without the help of Glick Philanthropies, our community, and our volunteers, we would not be able to deliver meals to all the older adults in need," said Steve Zollos, CEO of Senior Services of Southeastern Virginia. "We are very grateful to Glick Philanthropies for their support."
The grant was one of 90 totaling $695,600 to organizations supporting communities where Gene B. Glick Company properties are located during this time of heightened demand and economic uncertainty. The grants are intended to help strengthen communities facing undue hardships caused by the pandemic and inflation. Senior Services was one of five Virginia-based organizations to receive the funds.
"Glick Philanthropies is committed to offering support to nonprofit organizations that are providing essential basic needs to our most vulnerable communities," said Ben Grande, Director of Philanthropy for Glick Philanthropies. "The efforts of these organizations are especially critical now as our communities face rising inflation and the continued effects of the pandemic. Our work with the Community Relief Fund allows us to help 90 organizations that are making meaningful contributions to communities, families, and individuals across the country."
2022 marks the seventh year that Glick Philanthropies has administered its property-nominated grant program. Through this initiative, over $3.5 million has been awarded to roughly 225 organizations in communities where Gene B. Glick Company properties are located. This year, food access elevated as the area with the greatest need.
For more information about Senior Services of Southeastern Virginia's work, please visit www.ssseva.org. For more information about Glick Philanthropies, visit glickphilanthropies.org.