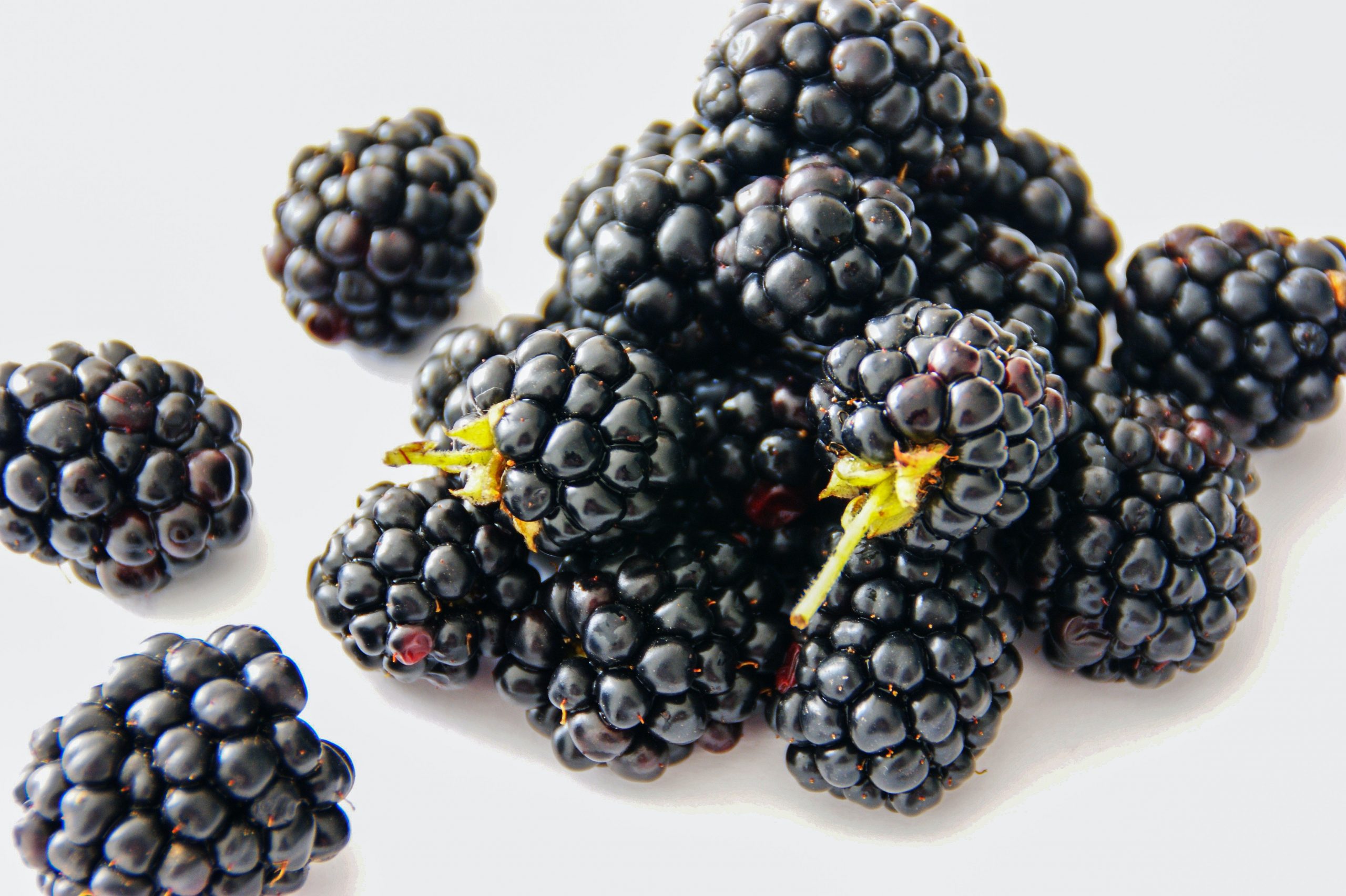 Jul 5, 2022
It's Blackberry Season – Health Benefits, Tips, and Bonus Recipe
Blackberries, a delicious and juicy superfood, are at peak harvest in July. These beauties are loaded with antioxidants and are an excellent source of fiber and a good source of potassium, vitamin C, vitamin K, and manganese. Rich in purple color, blackberries come from phytochemicals called anthocyanins; powerful antioxidants that help protect our cells from oxidative damage.
The Health Benefits
One cup of blackberries provides about 60 calories, 14 g of carbohydrates, and virtually no fat. Blackberries are saturated fat-free, cholesterol-free, sodium-free, and high in fiber. Eating blackberries supports digestive health, strengthens the immune system, may boost brain health, and may help protect against heart disease, cancer, and diabetes.
From Store to Home
When shopping for blackberries:
Look for plump fruit that is uniform in color and appears fresh.
Berries should be free of stems or leaves.
Avoid fruit that is moldy, crushed, bruised, or contains extra moisture.
Store unwashed blackberries in the refrigerator in a container with a lid for 3 to 6 days.
Handle all berries gently. Wash them by covering them with water and gently lifting the berries out.
Blackberries are delicious on top of salads, mixed with yogurt, or as a treat all by themselves.
Try this tasty recipe for a wonderful summer dessert!
Berry Crumble
Adapted from raspberryblackberry.com
Yield: 4 servings
Ingredients
3 cups blackberries (or any combination of mixed berries)
5 tablespoons sugar
Juice of lemon
1/4 tsp cinnamon
3/4 cup flour
1/3 cup butter
1/2 tsp salt
Instructions
Wash the berries and put them in a 9-inch square baking dish or casserole dish sprayed with cooking spray.
Add 3 tablespoons sugar, lemon juice, and cinnamon and stir to coat the berries.
Combine the flour, butter, remaining sugar, and salt and mix with a fork or your fingertips until the mixture is crumbly.
Sprinkle the mixture over the berries and bake at 350 degrees for 30 to 40 minutes.