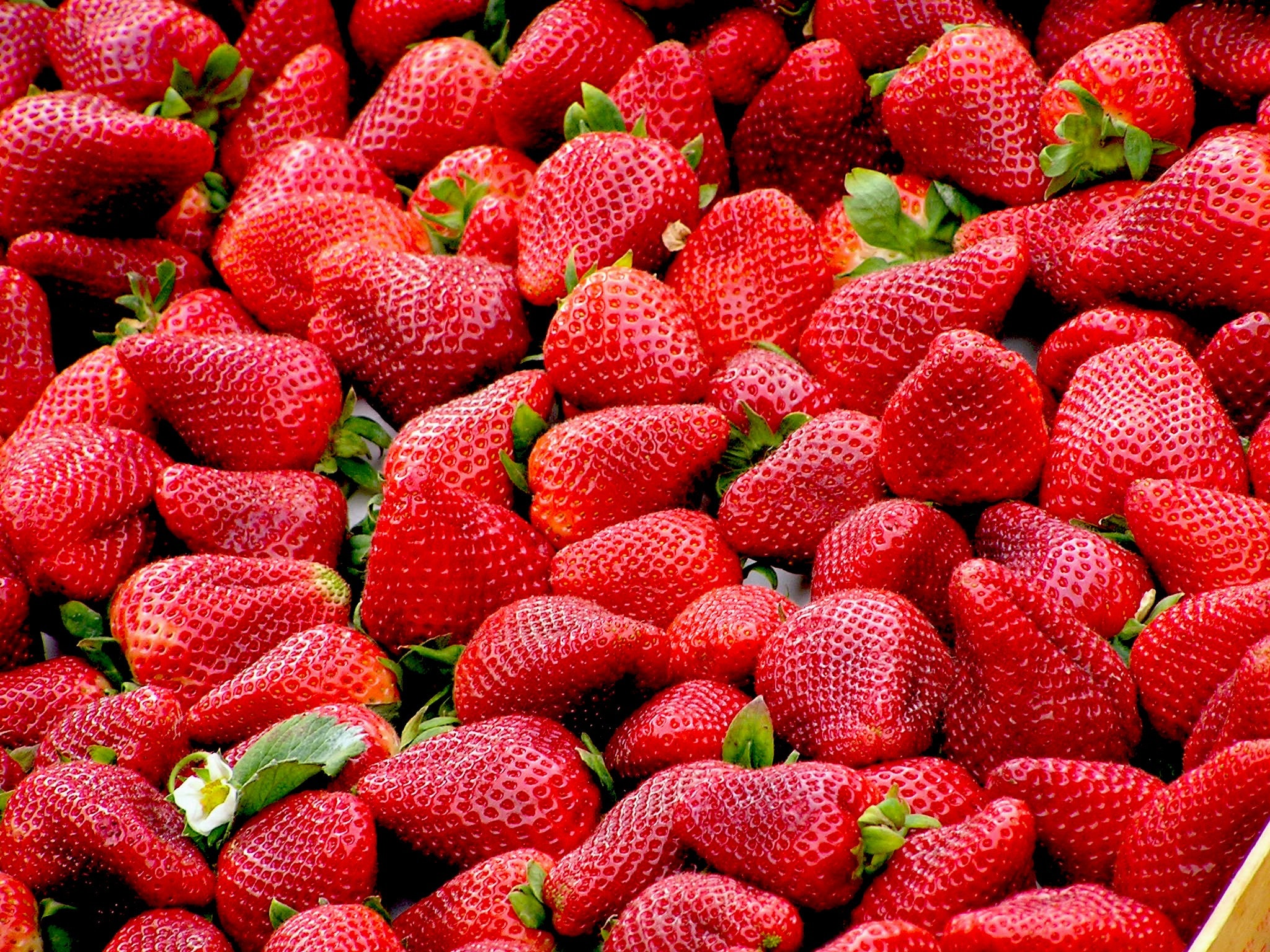 Jun 10, 2022
Brain-Boosting Berries – Plus Bonus Recipe
June is National Strawberry Month and National Brain Awareness Month. What a happy coincidence!
The Benefits
Strawberries are an excellent source of antioxidants like vitamin C and flavonoids, including anthocyanidins. The anthocyanidins contained in strawberries may have neuroprotective benefits and have been shown to reduce cognitive decline and dementia risk. In other words, eating strawberries may protect your brain!
In-season strawberries are an irresistibly sweet treat. Each cup is a good source of fiber, folate, and potassium, and packs nearly a full day's supply of vitamin C in just 50 calories. Strawberries are a nutrient-packed low calorie treat that may also help to reduce the risk of heart disease and Type 2 diabetes.
Tip
Have too many strawberries on hand? Try freezing them for later. Give them a good rinse, let dry, de-stem, and slice. Freeze in a single layer on a sheet pan lined with parchment paper until firm, then transfer to a freezer bag. Use your tasty frozen berries by adding them as a sweet touch to yogurt, cereal, or even ice cream.
Try this berry-delicious recipe below!
Strawberry Cheesecake Bites
Adapted from www.californiastrawberries.com
Yield: 16 servings, 51 calories each
Ingredients
1 package 8 oz reduced-fat cream cheese (or Neufchâtel cheese), softened
1/3 cup powdered sugar
2 tsp lemon juice
½ tsp grated lemon peel
16 strawberries (about 1 lb. whole stemmed strawberries)
8 graham cracker squares, finely crushed (about 2/3 cup)
Instructions
In a mixer bowl, beat together cream cheese, sugar, lemon juice, and lemon peel until smooth and creamy; set aside.
Using a paring knife or small melon baller, partially hollow out the top of strawberries to a depth of ¾ inch.
Gently fill each strawberry with 1 tablespoon cream cheese mixture.
Roll tops of stuffed strawberries into graham cracker crumbs and arrange on a serving platter.