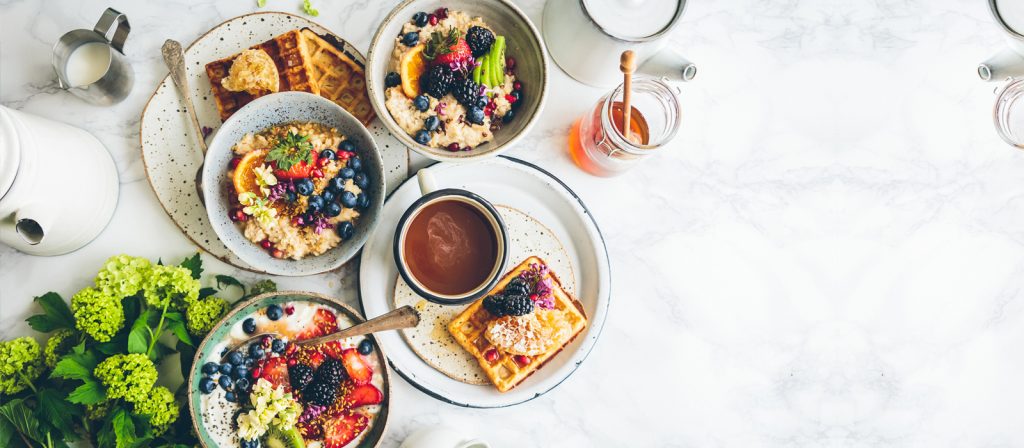 Apr 1, 2020 By Kirsten Romero
Cooking from My Pantry: No-Bake Protein Balls Recipe
Cooking from My Pantry is a new series featuring Kirsten Romero, MS, RDN, a registered dietitian with the wellness program at Senior Services of Southeastern Virginia. While we're all spending a lot more time at home, Kirsten is here to show you how you can make healthy recipes using real ingredients from your own pantry. We encourage you to join along in creating today's recipe: No-Bake Protein Balls.
No-Bake Protein Balls
Ingredients:
1 ¼ c oats (an excellent source of whole grains)
½ c nut butter of choice (Kirsten is using Sunflower seed butter, which is a good source of protein)
1/3 cup sweetener (Kirsten is using 100% maple syrup)
¼ tsp salt (this is optional)
1 tsp vanilla
½ c mix-ins (Kirsten is using semi-sweet dark chocolate chips, but you can also use chia seeds, dried fruit like craisins, raisins, and dried cranberries, etc.)
Directions:
Place all in a mixing bowl & stir.
Refrigerate for 30 minutes to make easier to roll.
Remove from refrigerator and roll dough into balls with your hands.
Store in airtight container in refrigerator.
Enjoy!