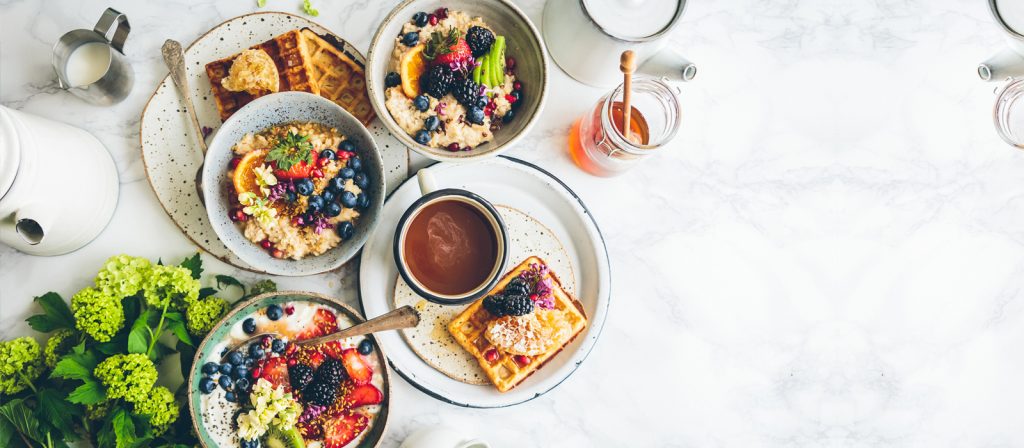 May 21, 2020 By Kirsten Romero
Cooking from My Pantry: Healthy Snacking with Roasted Garbanzo Beans
Cooking from My Pantry is a new series featuring Kirsten Romero, MS, RDN, a registered dietitian with the wellness program at Senior Services of Southeastern Virginia. While we're all spending a lot more time at home, Kirsten is here to show you how you can make healthy recipes using real ingredients from your own pantry.
We encourage you to join along in creating today's recipe: Roasted Garbanzo Beans.
**This video goes along with Kirsten's presentation Highlighting Beans. Be sure to check that one out too!
Roasted Garbanzo Beans
Full Recipe
Crispy Roasted Chickpeas
Adapted recipe from Love and Lemons.com
Ingredients:
1 1/2 cups cooked chickpeas, drained and rinsed
Extra-virgin olive oil, for drizzling
Sea salt
Cumin, powder, paprika, curry powder, or other spices (optional)
Directions:
Preheat the oven to 400F and line a large baking sheet with parchment paper.
Spread the chickpeas on a kitchen towel and pat them dry.
Transfer the dried chickpeas to the baking sheet and toss them with a drizzle of olive oil and ¼ teaspoon of salt.
Roast the chickpeas for 20 minutes, or until crispy. Ovens can vary, if your chickpeas are not crisp, roast them for 5 to 10 minutes longer.
Remove from the oven and, while the chickpeas are still warm, toss with pinches of your favorite spices, if using.
Store roasted chickpeas in a loosely-covered container at room temperature. They are best used within two days.
Enjoy!