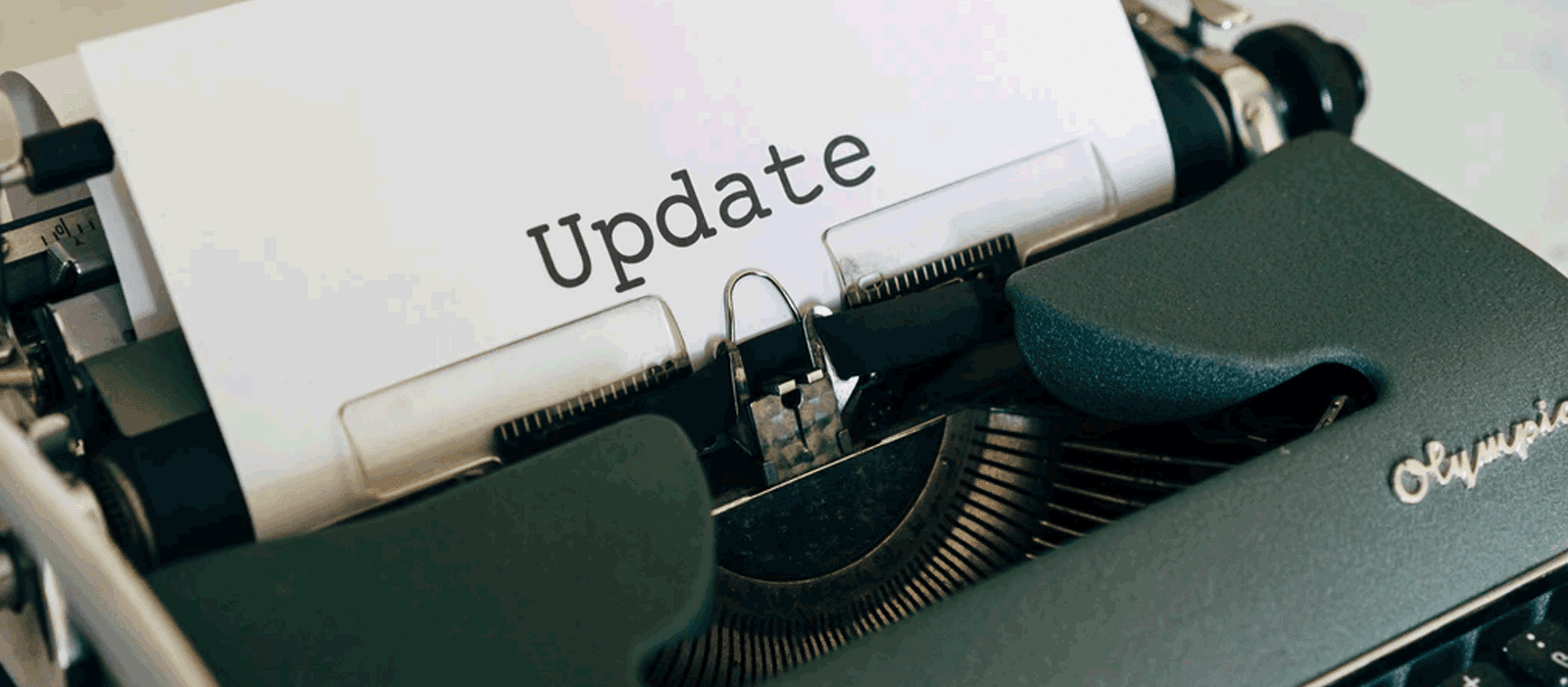 Jun 10, 2019 By Kelley Russo
Volunteer to Advocate for Seniors
Sign up to be an Ombudsman today!
Have you ever wondered about seniors living in nursing homes and if they have someone visiting them? Have you ever pondered over whether they have someone to talk to or ask questions on their behalf if they're afraid to ask the nursing staff themselves?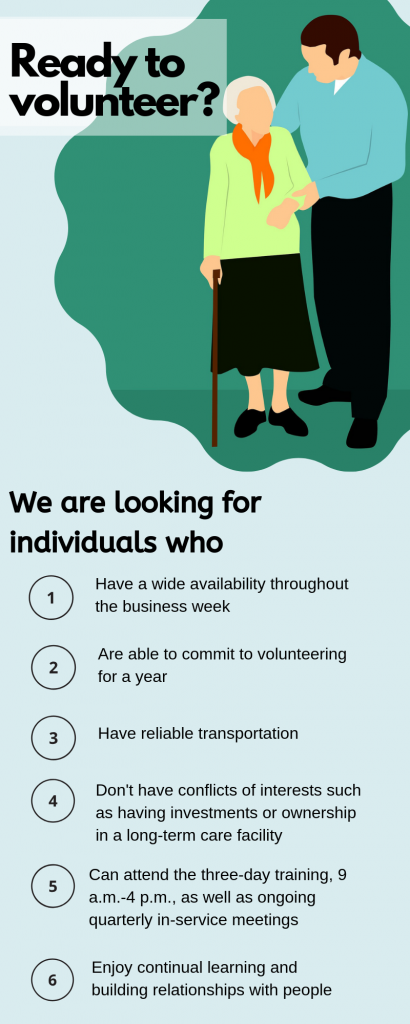 Enter Willie Alston, in charge of the Senior Advocate Ombudsman Program Through this program, Alston serves seniors in more than 100 long-term care facilities. That's impossible to do on his own. He works with 13 volunteer Ombudsmen, but that's not enough. He needs help.
We are looking for volunteers to come make a difference and support these nursing home residents. Ombudsman volunteer Carol Laginess shares why it's so important and why she does it:
I started volunteering with the Ombudsman program after visiting my Uncle Jack in Pennsylvania.  He was always a proud, self-sufficient man and he lived alone.  He was a WWII Veteran who grew up during the Great Depression and found it difficult to ask for help and had no family nearby. 
I asked him what I could do right then to help him be more comfortable and he said he would like a radio and he wanted to be able to shave by himself!  These seemed like such simple requests!  When I asked him why he couldn't have a radio he said he didn't want to bother his roommate.  When I asked why he couldn't shave himself he said the mirror was too high and he couldn't stand long enough to shave.  Again – such a simple request. He was the quiet patient and did as much for himself as he could.  He always had a kind word for the aides and knew how hard they worked! 
The solutions were simple.  Earphones and a radio and, by asking the maintenance department, they were able to lower the mirror in his bathroom. 
When I returned home, I thought about how just a few minutes of my time spent "problem solving" had made a difference for my uncle.  I couldn't see him and help as often as I'd like but, I thought maybe there was a way to help seniors here on his behalf.
Ready to volunteer? We provide extensive training and support as you begin your first steps and will help you become independent. Our next Volunteer Ombudsman training at SSSEVA will take place Tuesday, Sept. 24; Thursday, Sept. 26; and Thursday, Oct. 3. *Volunteers must attend all three days, 9 a.m.  – 4 p.m., of training to volunteer.  Check out this Ombudsman video to learn more about the impact an Ombudsman has in the lives they touch.
Be sure to also complete your application at https://www.ssseva.org/page/volunteer/