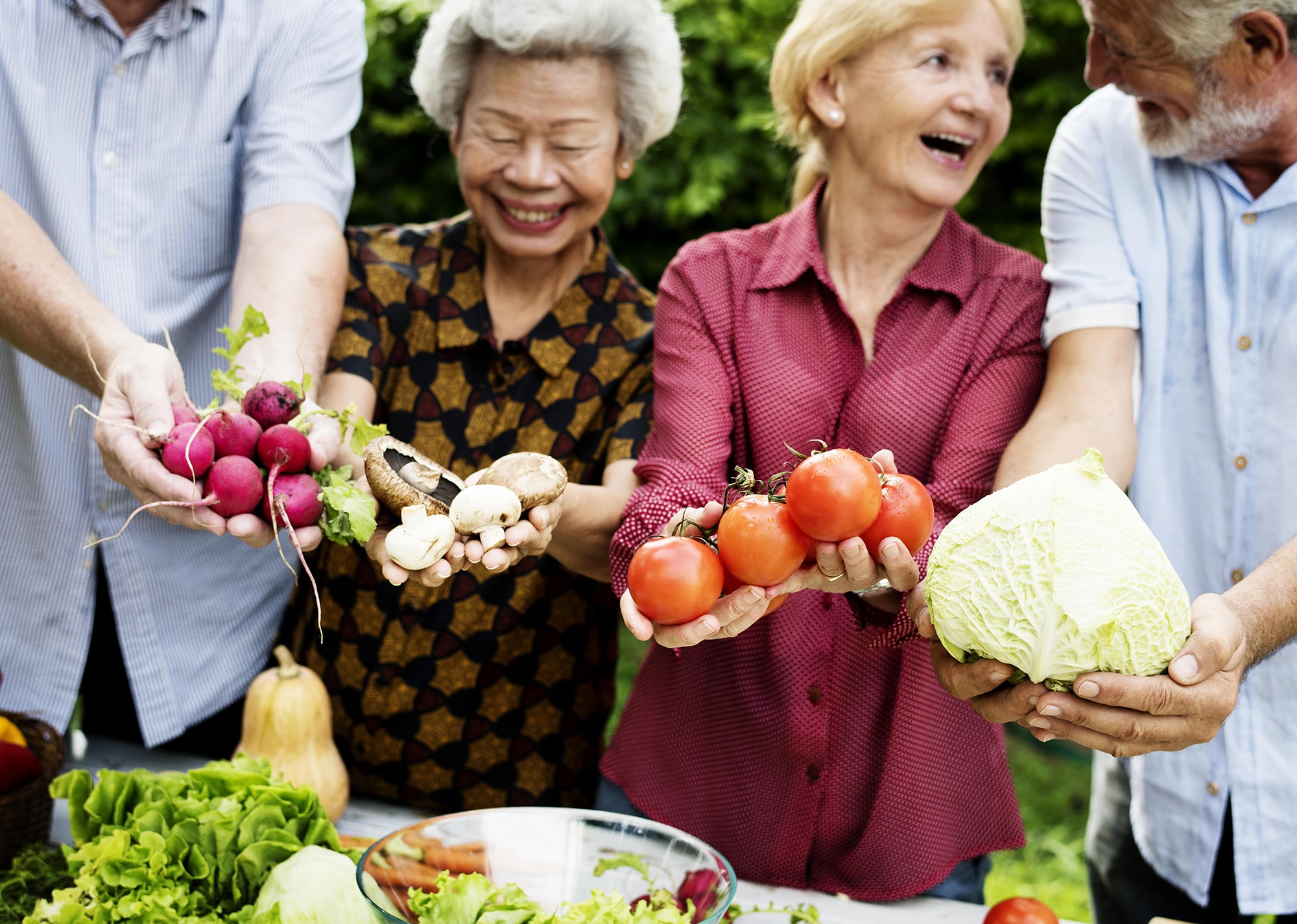 Apr 27, 2023
Senior Services of Southeastern VA to Kick Off Farmers Market Vouchers
NORFOLK, Va. – (Apr. 27, 2023) – On Monday, June 5th, Senior Services of Southeastern Virginia (Senior Services) will begin distribution of Farmers Market vouchers for older adults. Started in 2003, the Farmers Market Program has provided vouchers to help eligible older adults buy fresh, nutritious, locally grown produce. This year, vouchers are worth $50, spendable at the approved farmer's market locations.
Older Adults may be eligible to receive $5 vouchers totaling $50 if they are: 60 years of age or older and can present a photo ID; reside in Norfolk, Portsmouth, Chesapeake, Virginia Beach, Suffolk, Franklin, Isle of Wight County, or Southampton County; do not live in the same household and are not an immediate family member of the farmers who grows the produce; and have a monthly income of no more than $2,248 for a one person household or $3,040 for a two-person household.
Applications will be available online May 1st, at www.ssseva.org/farmers-market or at the distribution sites starting June 5th, 2023. See below list and dates of disbursement sites. Applications must be completely filled out in order to be considered for eligibility. Vouchers will only be distributed at the disbursement sites. Any qualified applications returned to Senior Services by way of mail will be brought to disbursement sites for voucher pickup.
Distribution sites are as follows:
Portsmouth City Senior Station – 3500 Clifford Street Portsmouth, VA 23707
June 5, 2023 | 10 am -12 pm
East Suffolk Rec Center – 138 S. Sixth Street Suffolk, VA 23434
June 6, 2023 | 10 am -12 pm
Hayden Village Senior Center – 683 Oak Street Franklin, VA 23851
June 7, 2023 | 10 am-1 pm
Cuffee Center – 2019 Windy Road Chesapeake, VA 23324
June 8, 2023 | 10 am -12 pm
Horace Downing Senior Center – 555 E. Liberty St. Norfolk, VA 23523
June 8, 2023 | 12:30 am -2:30 pm
Sullivan House – 2033 General Booth Blvd. Virginia Beach, VA 23545
June 9, 20213 | 10 am -12 pm
______________________________________________________________________________
For fifty years, Senior Services of Southeastern Virginia has been supporting and enriching the lives of older adults in South Hampton Roads and Western Tidewater through advocacy, education, information, and comprehensive services. The nonprofit has impacted tens of thousands of lives for the better, by providing easy access to high-quality programs and services designed to help older adults remain healthy, active, and engaged. To learn more about Senior Services, call 757-461-9481 or visit www.ssseva.org.