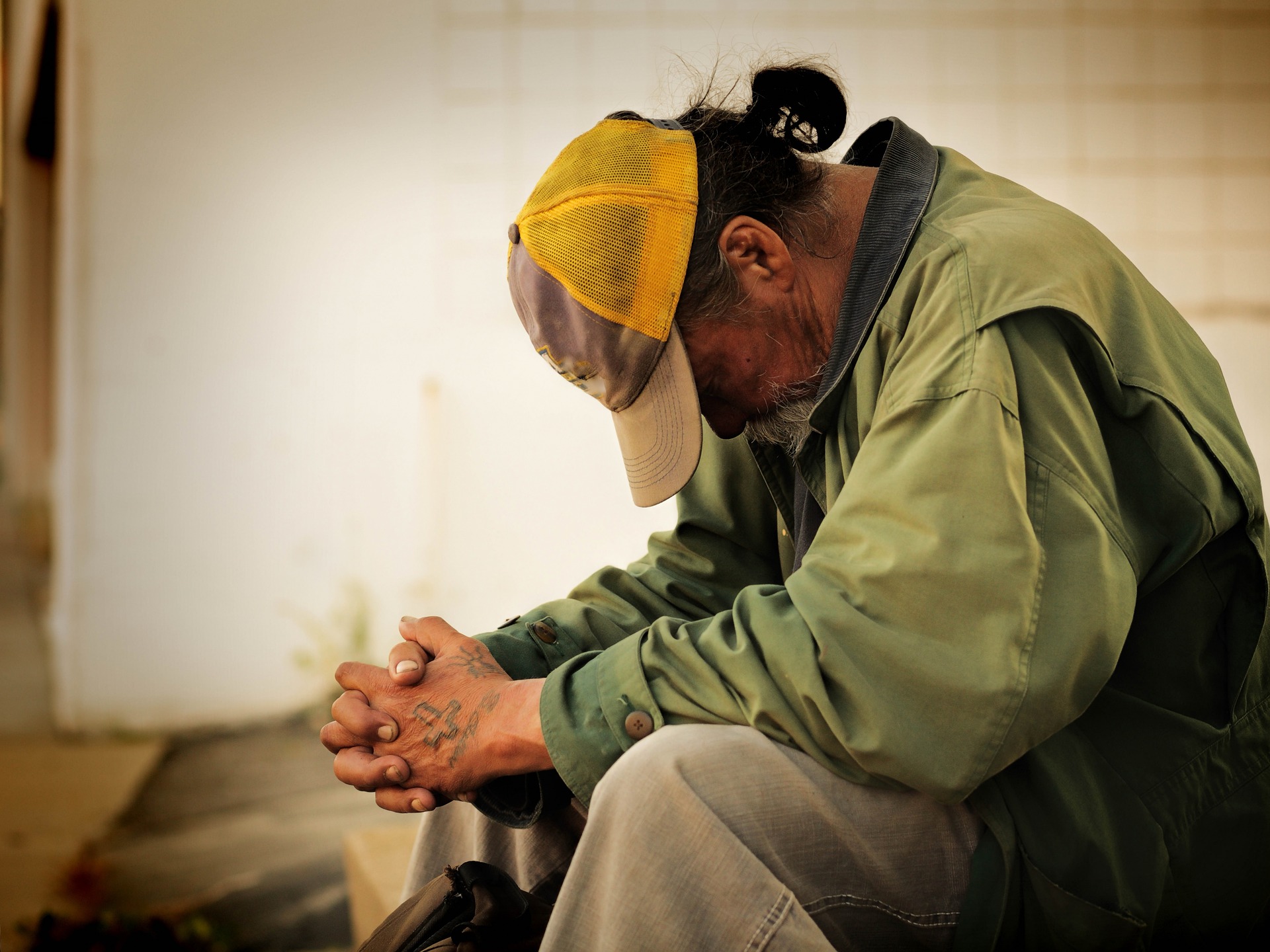 Nov 2, 2023
Opinion: Ending Homelessness Among the Elderly
PUBLISHED November 1st, 2023, The Virginia Pilot
by Steve Zollos, CEO, Senior Services of Southeastern Virginia
Life on the streets is relentlessly harsh, violent, and certainly no place for an older adult. With winter just around the corner, life on the streets is about to get even more demanding.
Let's be real: A homeless older adult living on the streets will die before their time. Some, right here in Hampton Roads, may not make it through this winter. Not without help.
In 2021, the Virginia Beach Homeless Crisis Response System recorded 221 older adults experiencing homelessness, accounting for 20% of the total homeless population. These numbers are alarming and require immediate attention from policymakers, social service organizations and the community.
The root causes of older adult homelessness are complex and often multifaceted. A significant factor is the lack of affordable housing. The average Social Security benefit for retired workers in the United States is $1,694 per month — barely enough to cover basic needs such as food, health care and transportation, let alone housing. In Hampton Roads, the average rent for a one-bedroom apartment is $1,476 per month, which means that a retired person living on Social Security will spend 75% of their income on housing alone. This can lead to financial insecurity and homelessness.
Another contributing factor is the lack of access to health care and medications. According to the National Coalition for the Homeless, older adults experiencing homelessness have higher rates of chronic health conditions, such as diabetes, hypertension and heart disease, which can worsen due to the stress of living on the streets or in shelters. The lack of access to health care can exacerbate these conditions and lead to premature death.
Furthermore, older adults experiencing homelessness face unique challenges. They are often at greater risk of physical and mental health decline, social isolation and victimization. In Hampton Roads, the Virginia Beach Homeless Crisis Response System reported that 74% of older adults experiencing homelessness were unsheltered, meaning they were living on the streets, in cars or in other places not meant for human habitation. This leaves them vulnerable to extreme weather conditions, violence and exploitation.
Just think of your elderly parents or grandparents trying to live without shelter; without access to their medications; without a helping hand; without hope.
The "Ending Elder Homelessness" initiative is a promising local effort that is gaining momentum. It aims to identify individuals at risk of homelessness and offer information and services to prevent them from transitioning into homelessness. This coalition of organizations is working to identify the pathways that lead to homelessness for housed older adults and develop a checklist to help determine when an older adult is at risk of becoming homeless.
The goal of this innovative program is to provide counseling and assistance that will help older adults "put their house in order" so they can avoid becoming homeless. As a result, we will reduce the incidence of older adult homelessness, decreasing the burden on local shelters, and increasing the quality of life for many of our senior citizens.
Help us end homelessness among the elderly by supporting this innovative program through volunteering and financial contributions. Together, we can empower older adults to escape the streets or prevent homelessness entirely. To lend a hand, contact Fatima Tomlin, the coalition leader, at 757-461-9481.
Together we can do better. Let's join hands to get our parents and grandparents off the streets and eradicate homelessness among older Virginians.
Steve Zollos is the Chief Executive Officer with Senior Services of Southeastern Virginia, our local Area Agency on Aging. Senior Services has been providing essential services for individuals aged 60 and better for over 50 years.