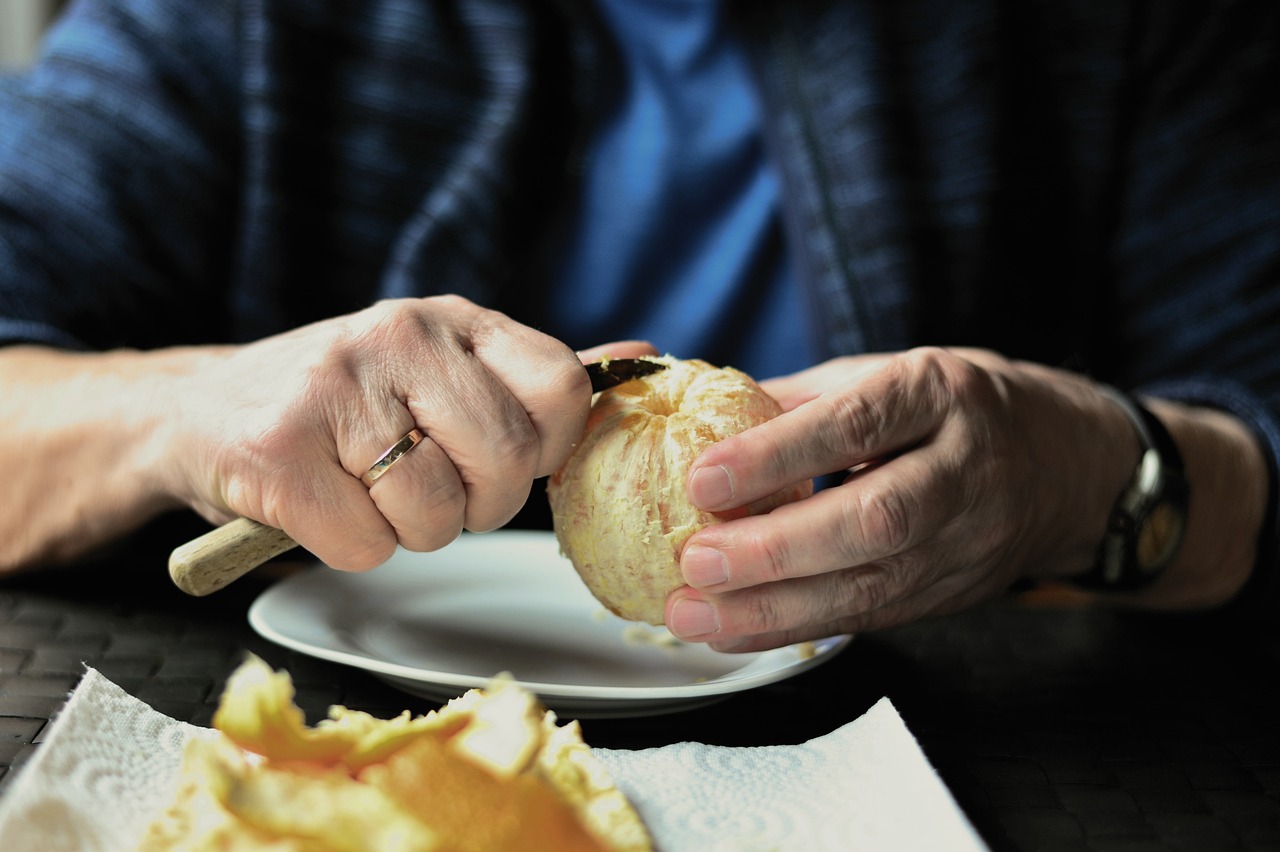 Jun 8, 2023
Opinion: Ending food insecurity for seniors is within our reach
PUBLISHED June 3, 2023, The Virginia Pilot
by Steve Zollos, CEO, Senior Services of Southeastern Virginia
You may not realize it, but many older adults in Hampton Roads are going hungry. Food insecurity among older adults is real and is growing at an alarming rate.
Let's put this into perspective: Our parents, our grandparents, and even our great grands are silently suffering, and we need to help. In its report, The State of Senior Hunger in America in 2020, Feeding America found that food insecurity disproportionately affects older adults who have lower incomes and are younger (ages 60-69), as well as those who rent vs. own their homes. Racial and ethnic minorities were also found to be more vulnerable to food insecurity.
Older adults face unique challenges in accessing healthy, nutritious food, including fixed incomes and health conditions that can make it difficult to shop for groceries or cook meals. The consequences of food scarcity for older adults can be severe, including weakened immune systems, impaired wound healing, and increased risk of falls. Chronic diseases, such as diabetes, heart disease and high blood pressure, are also more common among individuals who go hungry for extended periods of time. In addition, the stress of not having enough food can lead to depression, anxiety and other mental health issues.
There are programs in the community that are working to address food insecurity among older adults. Senior Services of Southeastern Virginia, for example, provided 600,000 nutritious, fully prepared meals for older adults here in Hampton Roads last year alone. Despite this and due to a lack of funding the organization currently has a waiting list of homebound older adults who are still in need of meals.
Increasing awareness of food scarcity among the elderly is key to finding a solution. Community organizations can play an important role in this effort by partnering with Senior Services, hosting educational workshops, and distributing information about nutrition and healthy eating.
In addition, businesses can play a role in addressing food scarcity among older adults. Grocery stores and other food retailers can donate surplus food to organizations such as local food pantries, helping to provide meals for those in need.
Ultimately, it is important to recognize the valuable contributions that older adults make to our communities. By investing in programs and initiatives that support the health and well-being of our senior citizens, we can help to ensure that they are able to continue contributing to society for many years to come. Addressing food insecurity among older adults is a critical part of this effort, and one that requires the support of us all.
Food insecurity among our older adults is a reality, and if we work together ending food insecurity is within our reach. Why not join the fight and help us leave no older adult behind? You can volunteer to deliver meals, feed an older adult for a year through a donation, or help to bring awareness of this dire need in our neighborhoods by contacting your state senators and delegates and letting them know that the older adults in your community are hungry and need their help. If you are part of a giving organization, be sure older adults receive an equitable share of your gifts.
Let's get to work. Let's put an end to food insecurity among our older adults.
Donate to Home-Delivered Meals
Steve Zollos is the chief executive officer with Senior Services of Southeastern Virginia, our local Area Agency on Aging. Senior Services has been providing essential services such as home-delivered meals and transportation for individuals aged 60 years and older for more than 50 years.