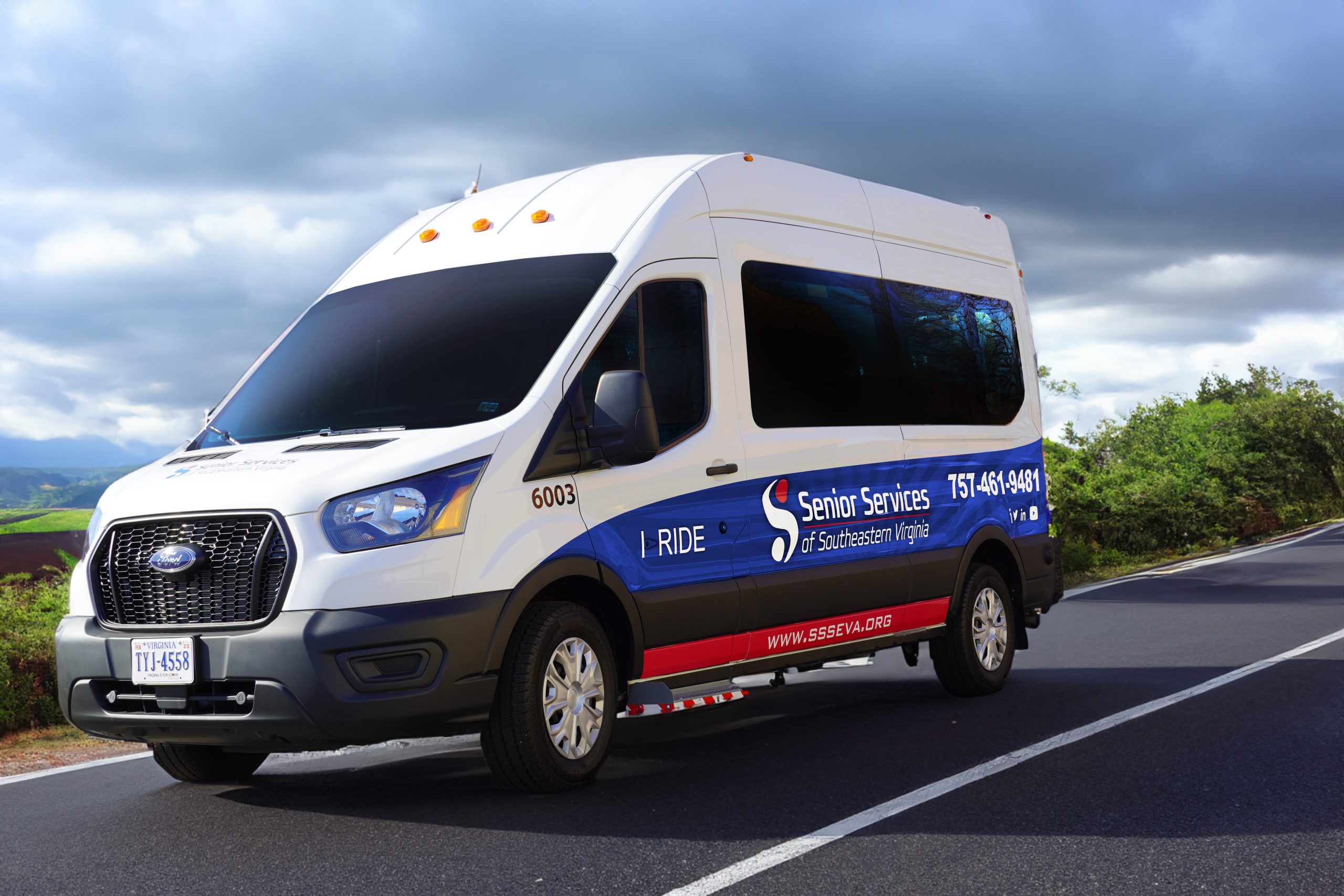 Sep 1, 2023
Introducing I-Ride Express: Revolutionizing Senior Transportation in Southeastern Virginia
[Norfolk, Sept. 1, 2023] – Senior Services of Southeastern Virginia is excited to announce a groundbreaking advancement in senior transportation with the launch of I-Ride Express, set to commence operations on October 1st, 2023. This innovative service will redefine the way older adults travel within Hampton Roads.
As a leading advocate for senior well-being and independence, Senior Services of Southeastern Virginia is constantly seeking ways to enhance the quality of life for the older adult population. The introduction of I-Ride Express represents a significant milestone in achieving this mission.
Notable features of the I-Ride Express service include:
Door-to-Door Service: Older adults can expect the utmost convenience as I-Ride Express picks them up and drops them off at their desired locations.
Personalized Experience: I-Ride Express eliminates the need for fixed routes, tailoring each trip to specific destinations and schedules. Those destinations can include their local fitness center, doctors office, pharmacy, friend or family member's home, grocery store, and much more!
Efficiency and Speed: Older adults will enjoy faster travel times, reducing unnecessary delays and allowing them to make the most of their day.
Accessibility: I-Ride vehicles are wheelchair and walker accessible.
"We are thrilled to unveil the I-Ride Express service, a transformative step forward in senior transportation," said Jeannie Leonard, Transportation Director at Senior Services of Southeastern Virginia. "This initiative underlines our commitment to empowering older adults and enabling them to maintain their active lifestyles, social connections, and access to essential services."
The I-Ride Express service will cover a wide range of destinations across the South Hampton Roads Metro area and Western Tidewater. Older adults will have the opportunity to experience their communities with greater freedom and accessibility than ever before. This service is free for those aged 60 and better.
How to book your ride:
Hours of Operation are Monday – Friday from 8:00 am – 3:00 pm.
Call 757-222-4513 to schedule your ride.
Same-day rides may be possible depending on availability.
Rides are limited to a 30-minute drive time.
For more information about I-Ride Express, please visit www.ssseva.org/ride-express.
___________________________________________________________________________________
For fifty years, Senior Services of Southeastern Virginia has been supporting and enriching the lives of older adults in South Hampton Roads and Western Tidewater through advocacy, education, information, and comprehensive services. The nonprofit has impacted tens of thousands of lives for the better, by providing easy access to high-quality programs and services designed to help older adults remain healthy, active, and engaged. To learn more about Senior Services, call 757-461-9481 or visit www.ssseva.org.