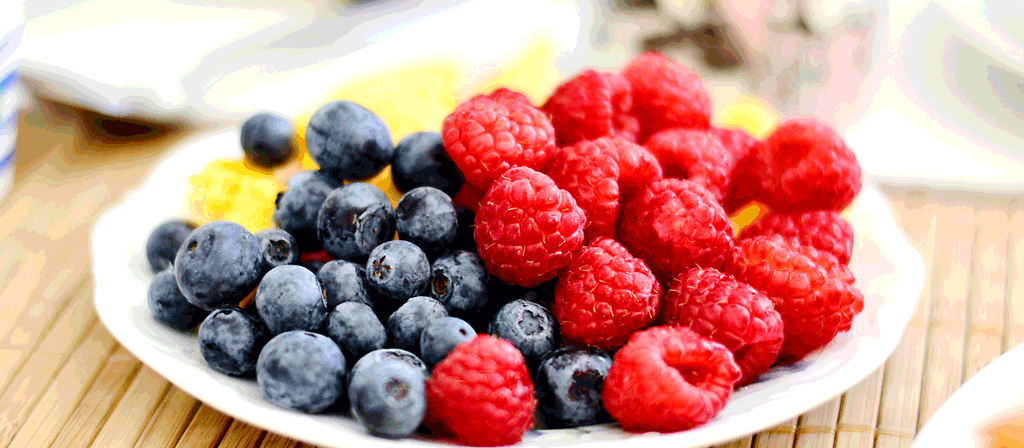 Aug 1, 2021
Mixed Berry Crisp
Makes 4-6 servings
Adapted from thecleaneatingcouple.com
Ingredients
1 cup old-fashioned oats
¼ cup chopped nuts or seeds (optional)
1 teaspoon cinnamon
½ teaspoon ground ginger
¼ teaspoon nutmeg
2 tablespoons coconut oil
1 tablespoon maple syrup or honey
1 pound (about 3-3½ cups) fresh or frozen berries
Bonus Recipe: Almond Butter Apple Sandwiches
Adapted from eatthis.com
Instructions
Preheat the oven to 350° and grease a casserole baking dish (about 8X8") with cooking spray.
In a bowl stir together oats, nuts or seeds (if using,) spices, coconut oil, maple syrup or honey until combined.
Pour berries into the bottom of the greased dish. Layer crisp topping evenly over berries.
Bake for 30 minutes if using fresh berries and about 40 minutes for frozen. Check to ensure crisp topping is golden brown before removing from oven. Cooking time may vary by a few minutes.
Notes:
Frozen berries work really well in this recipe because they form a syrup as the berries thaw in the oven. Any mixture of berries will work; this tastes delicious with other fruits like peaches and apples too.
Fresh berries will cook faster, so check on the crisp at 30 minutes if using fresh berries.
Adding nuts or seeds is optional. They add a nice crunch, and any nuts or seeds you have on hand will work.
You can substitute any type of vegetable oil for coconut oil.