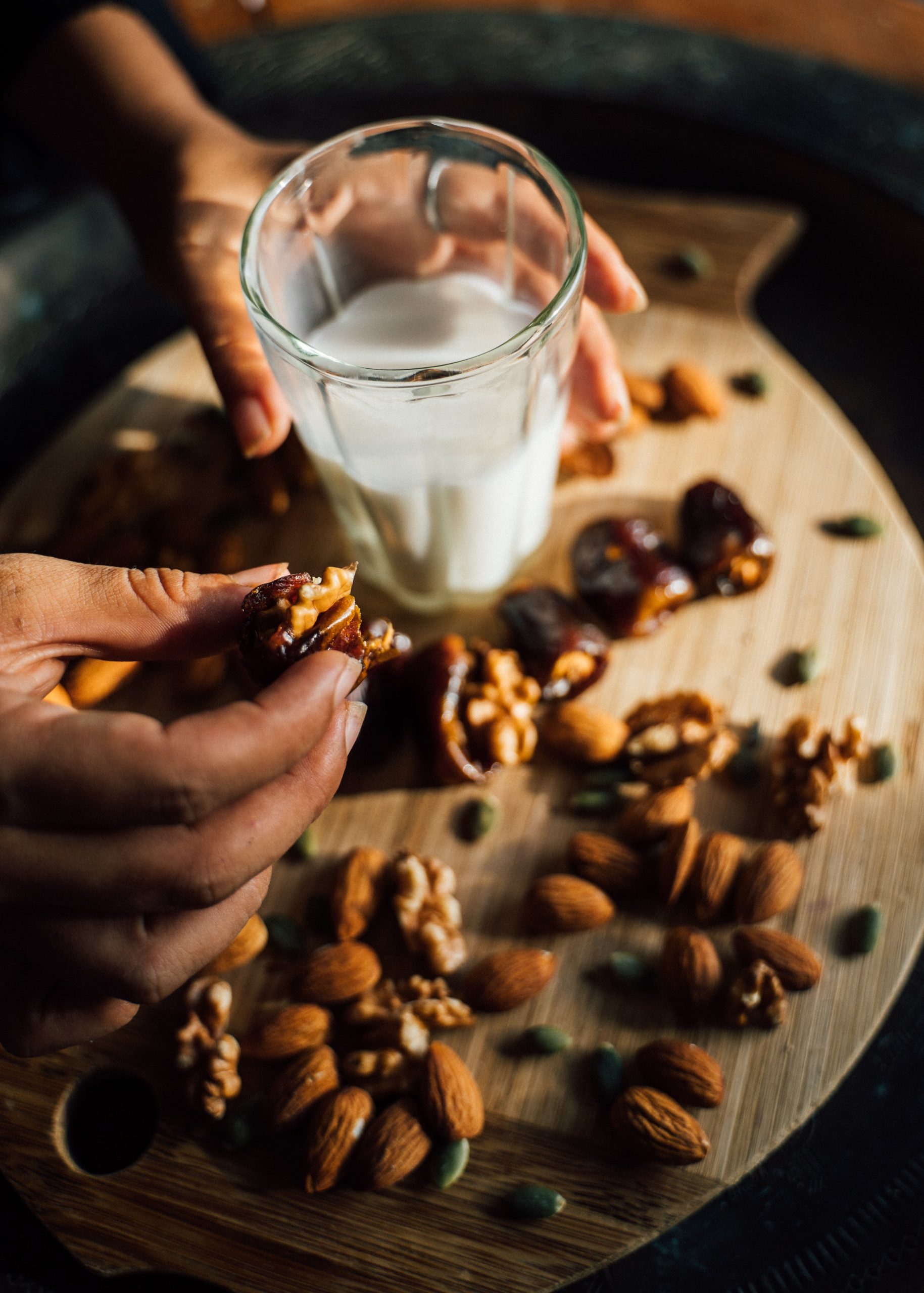 Jun 30, 2023
Fantastic Fruits and Vegetables – Plus Bonus Recipe
Summer is the perfect time to boost your intake of fruits and vegetables with fresh, delicious, affordable, and readily available in-season produce.
Remember "5-a-Day"? Or "Eat the Rainbow"? Those slogans were all about encouraging Americans to eat more fruits and vegetables every day. The USDA recommends filling half your plate with fruits and vegetables every day. Why, you ask? Because fruits and vegetables are nutrient powerhouses, they are the original superfoods!
Fruits and vegetables contain vitamins, minerals, fiber, and phytochemicals, including powerful antioxidants. They are packed with nutrients and low in calories. Eating a variety of fruits and vegetables can help reduce the risk of heart disease and stroke, help protect against certain types of cancer, lower blood pressure, reduce the risk of diabetes, and promote weight control. They also taste great and add color, flavor, and texture to meals.
Eating fruits and vegetables that are in-season saves money and tastes fresh and delicious.
Fresh: Visiting a farmers' market can be a fun way to find fresh produce, ask questions and get tips from the growers themselves. Don't forget about having canned and frozen fruits and vegetables on hand so that you can add them to recipes year-round.
Frozen: Fruits and veggies are picked at their peak and then quickly frozen, which helps them maintain their nutritional value.
Canned: When buying canned fruits, choose fruit canned in its own juices, in 100% fruit juice, or in light syrup, instead of those packed in heavy syrup. Look for canned vegetables that are low sodium or labeled no salt added or rinse them and drain before use to cut the sodium content by about 40%.
Start your day the fruit and veggie way:
Add berries to your cereal, yogurt, oatmeal, or pancakes.

Try spinach, tomato, bell pepper, and onion in your omelet or scrambled eggs.

Make avocado toast and top it with tomatoes.

Blend fresh or frozen berries and some spinach with a banana and 100% fruit juice for a quick and tasty smoothie.
Supplement your snacks:
Eat an apple spread with peanut butter or nut butter of choice.

Snack on celery, cucumbers, and carrots dipped in hummus.

Make cucumber "crackers" topped with tomato and avocado.

Top an unsweetened yogurt with berries, chopped nuts, and a drizzle of honey.
Take your meals to the next level:
Add chopped or frozen veggies like carrots, green beans, zucchini, or bell peppers to your pasta sauce, soup, taco, or casserole.

Top your salad with shredded carrots, orange segments, or berries.

Roast vegetables: the caramelization in the oven brings out their sweetness.

Spruce up your salad by mixing in spinach, baby kale, and other tasty greens like arugula.
Fruit-nature's sweet treat:
Bake or microwave an apple or pear that's sliced in half and topped with cinnamon.

Melt dark chocolate in the microwave and dip a couple strawberries, apple slices, or blueberries.
Try this easy fruit-based dessert.
Nut Butter Stuffed Dates
Ingredients:
6 medjool dates, pitted
¼ cup peanut butter or nut butter of choice
½ cup chocolate chips (60% cacao or higher preferred)
Pinch of sea salt (optional)
Directions:
Open the medjool dates halfway lengthwise the length of the whole date.
Fill the center of each date with a spoonful of nut butter.
Melt chocolate chips in microwave in 30 second intervals, stirring each time, until melted. Dip half of each stuffed date into the melted chocolate. Place on a baking sheet lined with wax paper or parchment paper.
Sprinkle with sea salt (if using).
Place in the refrigerator or freezer to set for at least an hour. Enjoy from refrigerator or try as a frozen treat.