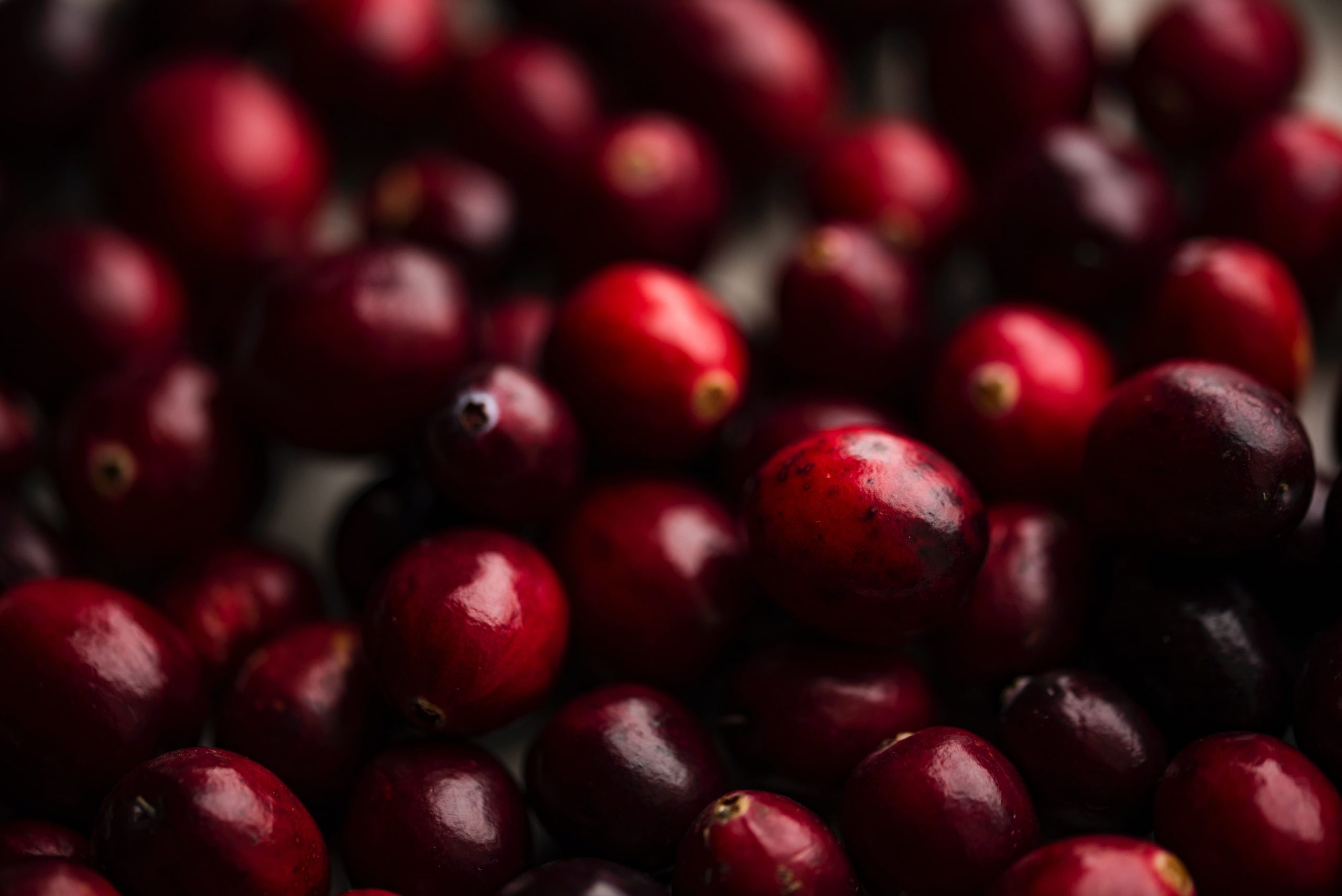 Dec 8, 2021 By Kirsten Romero
Cranberry Goodness: Facts and Bonus Recipe – Cranberry Balsamic Chicken Thighs
Cranberries are a seasonal staple. Their bright red color and tart and tangy flavor adds a special something to holiday recipes. Did you know that cranberries have been around for thousands of years? Receding glaciers carved out cavities of land that became the ideal environment for cranberry bogs. The berries were named "craneberries" by the English because many thought the flower looked like the head of a Sandhill crane.
Cranberries are considered nutrient powerhouses. Here are some cranberry facts to think about as you plan your meals this holiday season.
Great source of polyphenols that serve as antioxidants, including proanthocyanidin (PAC) which is unique to cranberries.
The unique PACs may help ward off urinary tract infections by preventing E. coli from attaching to the bladder wall.
The PACs may reduce H. pylori in infected subjects, reducing stomach ulcers and the risk for stomach cancer.
May help to lower LDL cholesterol and the overall risk for cardiovascular disease.
May help to lower risk of cancer.
Low in sugar and calories, fat free, and very low in sodium.
You can enjoy cranberry juice, fresh cranberries, canned cranberry sauce, and dried cranberries.
Good source of fiber, potassium, and vitamin C.
Bonus Recipe: Cranberry Balsamic Chicken Thighs
Adapted from eatingwell.com
Serves 4.
Ingredients
4 bone-in chicken thighs (about 1 ½ pounds)
¼ teaspoon salt
¼ teaspoon pepper
1 tablespoon olive oil
1 ½ cup cranberries, thawed if frozen
¼ cup balsamic vinegar
2 tablespoons honey
½ teaspoon thyme
Directions
Sprinkle chicken with salt and pepper. Heat oil in a skillet over medium-high heat. Add the chicken, skin-side down, reduce heat to medium and cook, undisturbed, until golden brown about 7 minutes. Remove all but 1 tablespoon fat from the pan.
Turn the chicken over and add cranberries, vinegar, honey, and thyme to the pan. Bring to a simmer over high heat, then reduce heat to maintain a simmer. Partially cover and cook, stirring occasionally, until done and a thermometer inserted into the thickest part, without touching the bone, reaches 165°F, 10-12 minutes.
Transfer chicken to a serving platter. Increase heat to high and cook uncovered, stirring, until the sauce is thickened, about 1 minute. Serve the chicken with the sauce.
Additional information:
https://www.cranberryinstitute.org/health-care-professionals/cranberry-chronicles
https://www.cranberries.org/health-benefits