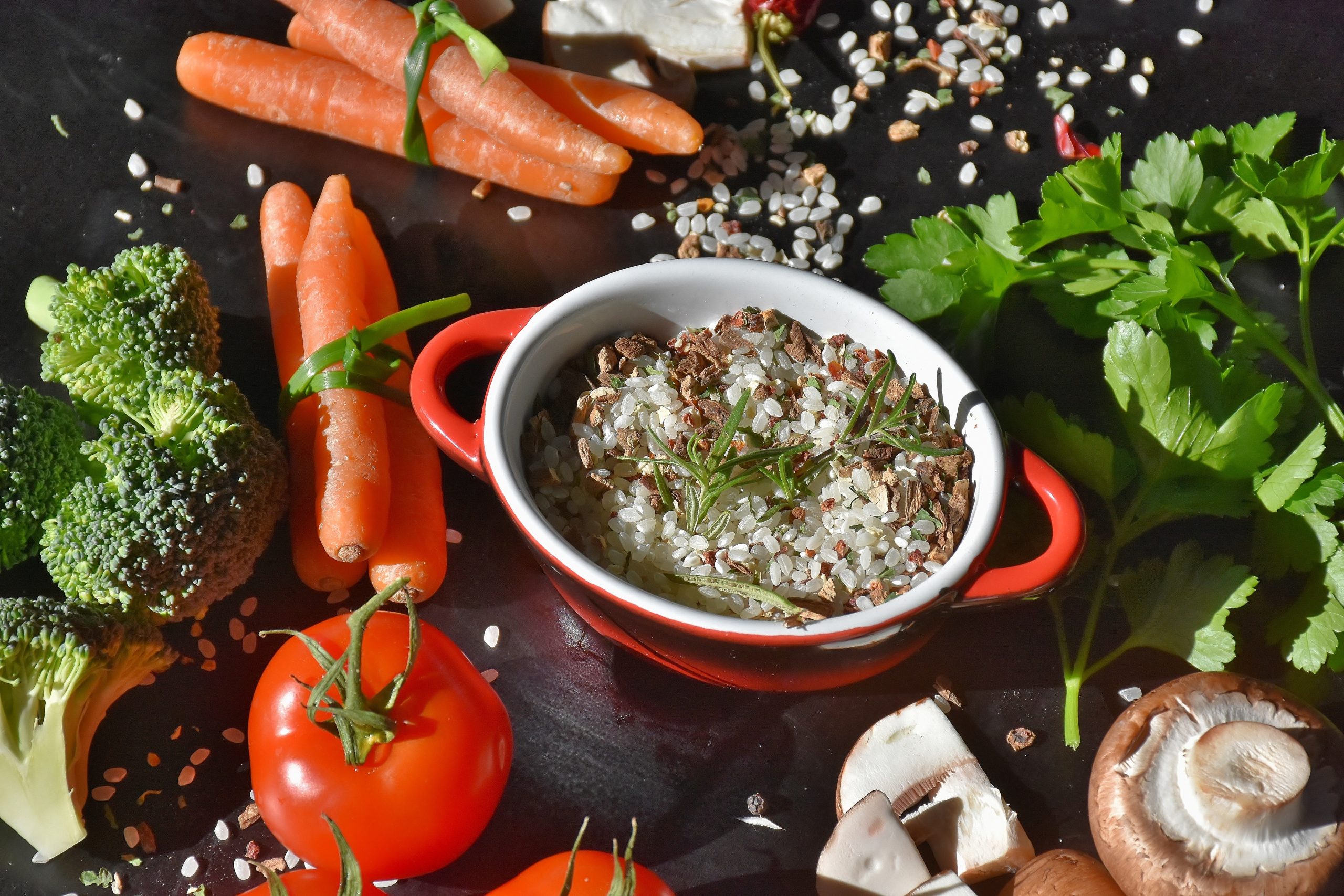 Mar 8, 2022
Celebrate a World of Flavors – Enjoy Bonus Recipe
March is National Nutrition Month®, an annual campaign created by the Academy of Nutrition and Dietetics to remind us to make healthy eating and physical activity a part of our daily routine. This year's theme—Celebrate a World of Flavors— is a wonderful excuse to try new foods and experiment with more plant-based eating.
Plant-based eating is steadily becoming more popular in the United States for reasons including; ethical, health, financial (due to the rising costs of meats), and environmental. This way of eating is not necessarily a vegetarian or vegan diet where you never eat meat or dairy, rather you aim to increase your intake of foods from plant sources, while eating fewer foods that come from animals. In fact, the Mediterranean-style diet, which is recommended by the American Heart Association to reduce the risk of heart disease, stroke, and diabetes, is plant-based with an emphasis on vegetables, fruits, whole grains, beans, and legumes. It includes some fish, poultry, eggs, cheese, and yogurt, with a lesser focus on meats and sweets. One way you can boost your plant intake is with a satisfying and delicious plant-based entrée, based on an ancient grain that is indigenous to South America known as quinoa.
Quinoa (keen·waa) is considered a whole grain though it is technically a seed; it comes in black, red, yellow, and white. It is a good source of plant protein and fiber, vitamins and minerals, and it's gluten-free. Quinoa is easy to use and can be prepared like a hot breakfast cereal topped with fruit, substituted for rice in many dishes, baked to make a quinoa granola, or popped on the stove like popcorn to make a tasty snack.
5 Health Benefits
Good source of protein
High in antioxidants
High in Fiber
Source of magnesium
May lower cholesterol
Bonus: Try this delicious plant-based recipe!
Quinoa Fried Rice with Vegetables
Adapted from simplyquinoa.com
4 Servings
Ingredients
1 tablespoon toasted sesame oil or coconut oil
1-2 garlic cloves, minced
3-4 cups cooked quinoa chilled
1 16 oz bag frozen veggies, any variety
2 large eggs
2-3 tablespoons low sodium soy sauce
1/2 teaspoon ground ginger
Directions
Heat the oil and garlic in a large skillet over medium-high heat, stirring until fragrant, about 30 seconds.
Add quinoa and veggies and cook until starting to soften and coated in flavoring, about 2 minutes.
Push this mixture to the side of the pan and crack both eggs directly into the hot skillet. Scramble with a fork until cooked through. Stir into quinoa-veggie mixture.
Pour soy sauce over pan, sprinkle with ginger and toss to combine, cooking for another minute or two until nice and hot. Taste and adjust seasonings accordingly.
Serve immediately and enjoy!