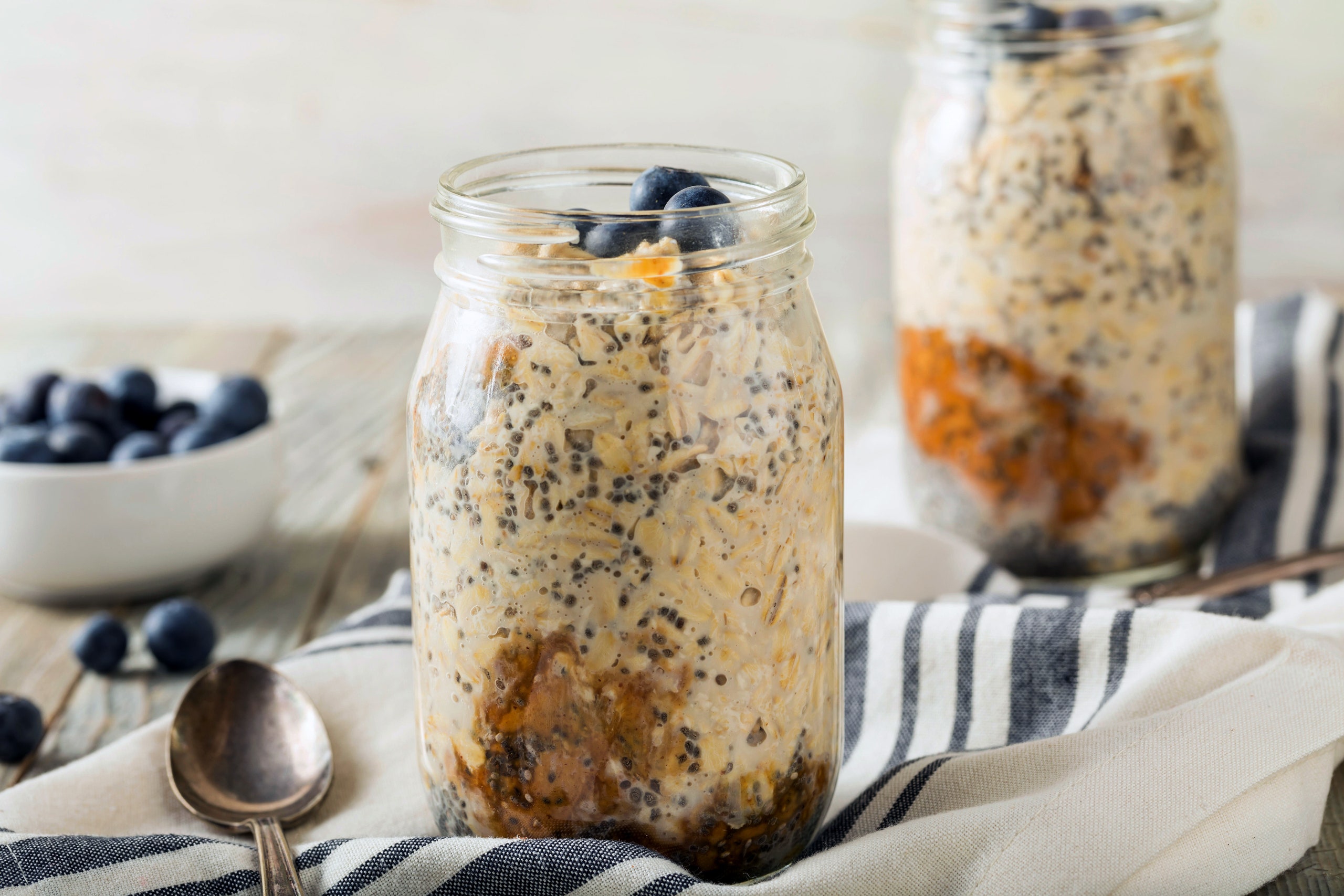 Jan 5, 2021 By Kirsten Romero
Brain-Boosting Diet for the New Year
Healthy eating patterns that may reduce the risk of age-related cognitive decline and dementia emphasize more non-starchy vegetables, fruits, whole grains, nuts, legumes and seafood while limiting red and/or processed meats, sugar-sweetened foods and drinks, refined grains and added salt. The MIND diet is a brain-boosting diet that combines parts of the Mediterranean diet and the Dietary Approaches to Stop Hypertension (DASH) diet to form the Mediterranean-DASH Diet Intervention for Neurodegenerative Delay (MIND) diet. This diet promotes foods that may boost brain health and limits foods that may negatively affect brain health.
The MIND diet includes the following:
Whole grains: at least 3 servings/day
Green leafy vegetables: at least 6 servings/week
Other vegetables: at least 1 serving/day
Berries: at least 2 servings/week
Fish: at least 1 serving/week
Poultry: at least 2 servings/week
Beans: more than 3 servings/week
Nuts: at least 5 servings/week
Olive oil as primary plant oil
Alcohol (wine): 1 serving/day (if you drink alcohol)
Limit intake of these foods:
Butter/margarine: less than 1 pat per day
Cheese: less than a 1-ounce serving/week
Pastries/sweets: less than 5 servings/week
Fast/fried food: less than 1 serving/week
Red/processed meats: less than 4 servings/week
BONUS RECIPE: Overnight Oats with Nuts & Berries
Try this easy, make-ahead recipe that uses whole grain oats topped with nuts and berries. It's delicious for breakfast or as a healthy snack.
Overnight Oats with Nuts & Berries
Ingredients:
½-2/3 cup oats (uncooked)
1-2 tablespoons chopped nuts of your choice
¼-½ cup fresh or frozen berries (all one kind or combine different types)
1-2 teaspoon sweetener like honey, maple syrup, artificial sweetener
Directions:
Place all ingredients into a glass jar or other container (16 oz or larger is best.)
Cover with lid or plastic wrap and place in refrigerator overnight, or for at least 6 hours.
Notes:
These will keep for 3-5 days in the refrigerator.
This recipe is delicious cold or reheated in the microwave (remember to remove the metal lid, if used.)
Uncover and enjoy straight from the jar.