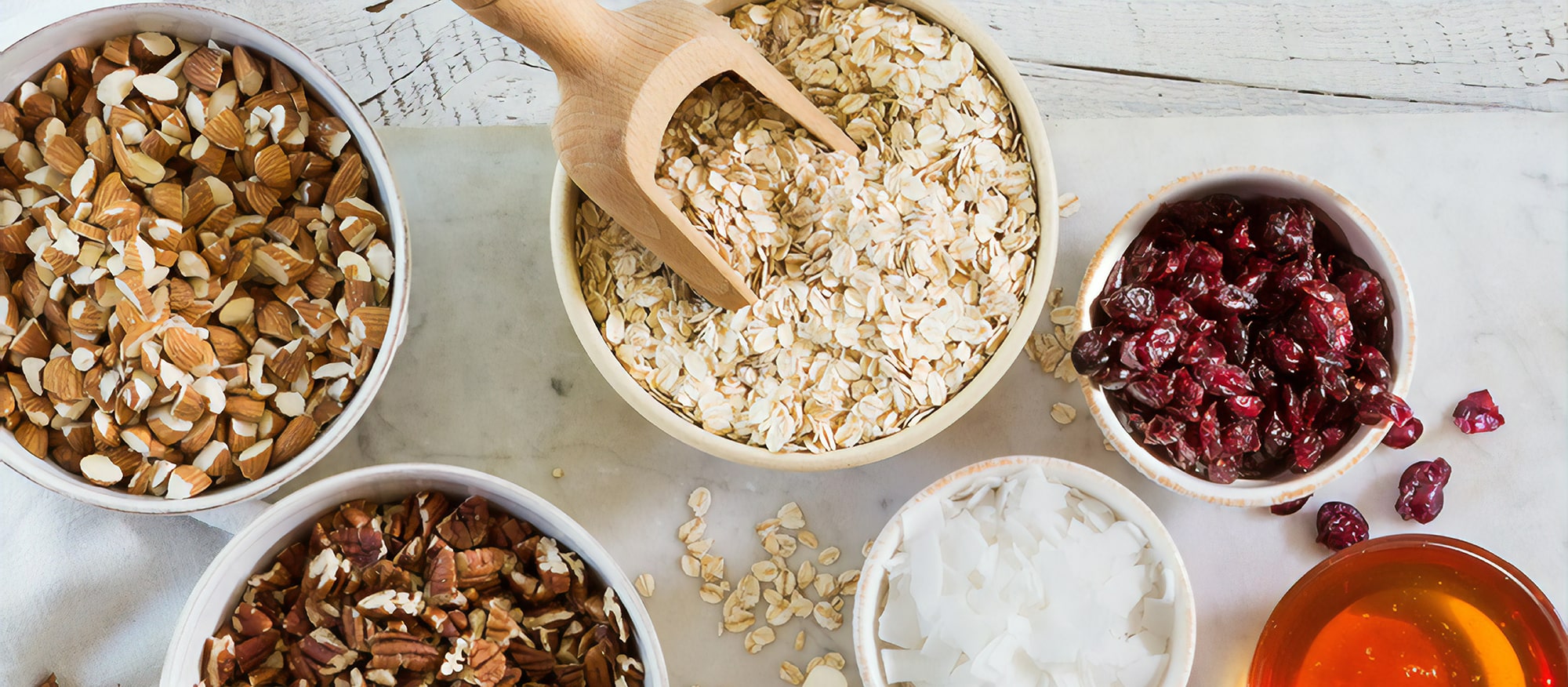 Dec 7, 2020 By Kirsten Romero
5 Tips for a Healthier Holiday Season
The holidays are upon us and so is rich, high-calorie holiday food. With colder weather and more time indoors, it might be more difficult to stick to your usual activity plan. This may result in over-indulging in holiday favorites and packing on two or three pounds, leading to negative feelings and guilt.
To have a healthier holiday season, try the following tips:
Go easy on alcohol and sugar-sweetened drinks.

 

The empty calories

from these drinks

can add up 

quickly

.

 

Enjoy holiday meals and treats

mindfully

and

in moderation

.

 

Slow down and try to savor what you are eating. You may find the food even more enjoyable and may

eat less as a result.

 

Fill half your plate with fruits and vegetables.

 

This is the golden rule of healthy eating. Fruits and vegetables are loaded with nutrient

s,

low in calories, and

high in fiber to 

help 

fill you up. Plus,

if half your plate is full 

of

fruits and vegetables, you will have less room for other high-calorie foods.

 

Don't skip meals with a plan to over-indulge later. 

This will only set you up for failure. If you let yourself get too hungry, you are bound to overeat later.

 

Continue your activity plan even if you have to modify your usual plan.

 

Walking inside, doing chair yoga, stretching during tv commercials — none of these types of activity are affected by the weather outside.

 
BONUS RECIPE: Cranberry Orange Granola
Try this recipe if you're looking for a delicious holiday treat. You can make it for yourself, or gift it in a jar tied with a bow.
Cranberry Orange Granola
Adapted from cookieandkate.com
(Yield: 6 cups)
Ingredients:
Zest of 1 orange
1 tablespoon sugar (or sweetener of choice)
4 cups oats
1 ½ cups pecans or nuts/seeds of choice
½-¾ teaspoon salt
½ teaspoon cinnamon
½ cup melted coconut oil or olive oil
½ cup maple syrup or honey
1 cup dried cranberries
Instructions:
Preheat oven to 350° and line a large rimmed baking pan with parchment paper.
In a small bowl, combine orange zest and sugar. Use your fingers to rub the zest into the sugar until it's bright orange and fragrant. This will ensure your granola is infused with orange flavor.
In a large bowl, mix oats, nuts/seeds, salt, cinnamon, and orange sugar. Stir to combine. Pour in the oil and maple syrup/honey. Mix well.
Pour the granola onto the pan and spread in an even layer. Bake 24-28 minutes, stirring halfway until the granola is turning slightly golden in color. The granola will become crisper as it cools.
Let the granola cool before stirring in the dried cranberries. Store in an airtight container at room temperature for 1-2 weeks, or keep in the freezer for longer shelf-life.