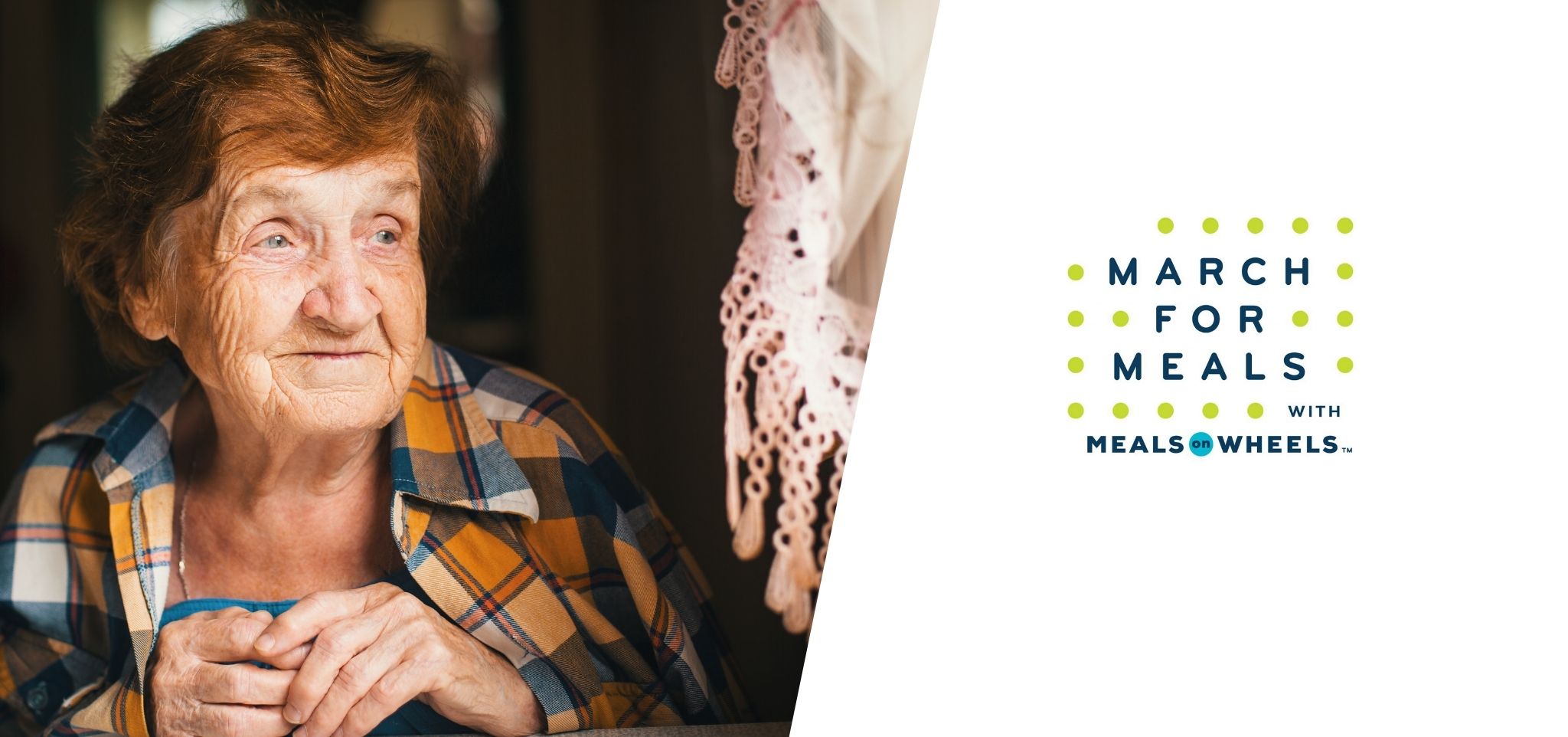 Mar 9, 2021 By Laura Wasileski
Celebrate March for Meals with a Facebook Fundraiser
In celebration of March for Meals, we invite you to join us in raising money for our home-delivered meals and senior nutrition programs. Your contribution will make an impact, whether you donate $5 or $500.
Create Your Facebook Fundraiser
Creating a fundraiser is simple, taking less than 5 minutes. Once your fundraiser is up and running, you can view the progress directly on your page. Your friends and family can make a donation of any amount right on your Facebook page and they can share the fundraiser with their network too. Our infographic explains the process in five, easy steps: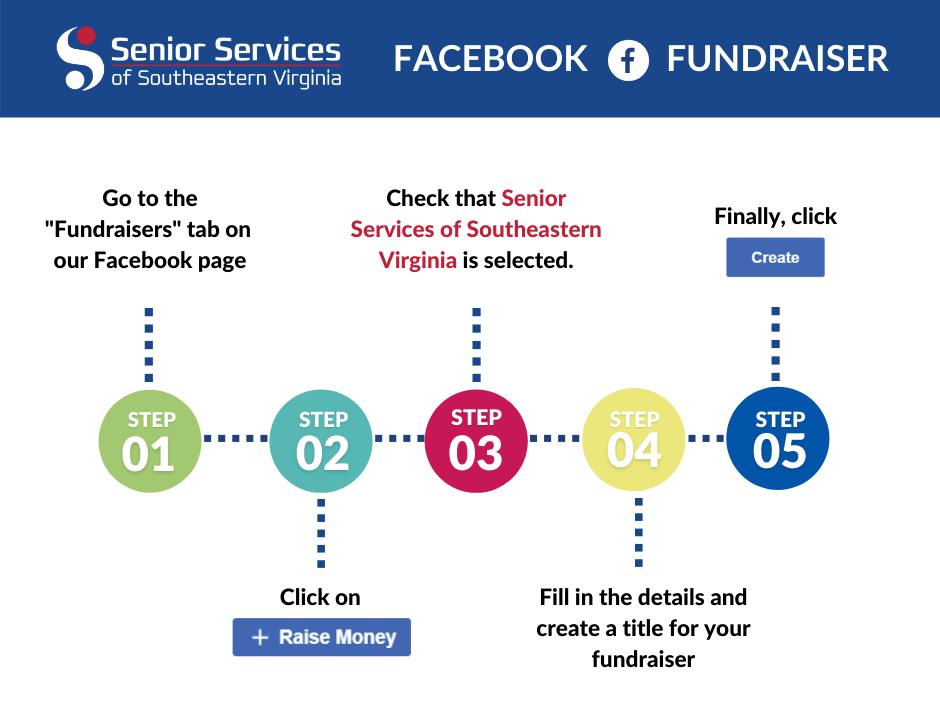 In South Hampton Roads as well as across Virginia, thousands of senior adults live alone, sometimes in or near poverty, and struggle to stay healthy. They rely on the vital safety net provided by local Meals on Wheels programs such as Senior Services and other organizations in the community that provide access to nutritious home-delivered meals and weekday congregate meals at area senior centers.
Facebook pays all the processing fees for you, so 100% of your donation goes directly to the nonprofit
About March for Meals
March for Meals is a month-long celebration of local Meals on Wheels™ programs throughout the nation that shines the spotlight on the issues of senior isolation and food insecurity. During the month of March, Senior Services will actively promote awareness of the issues and fundraise to support its Meals on Wheels and senior center nutrition programs.
Speak out for the seniors in South Hampton Roads' cities and rural communities.