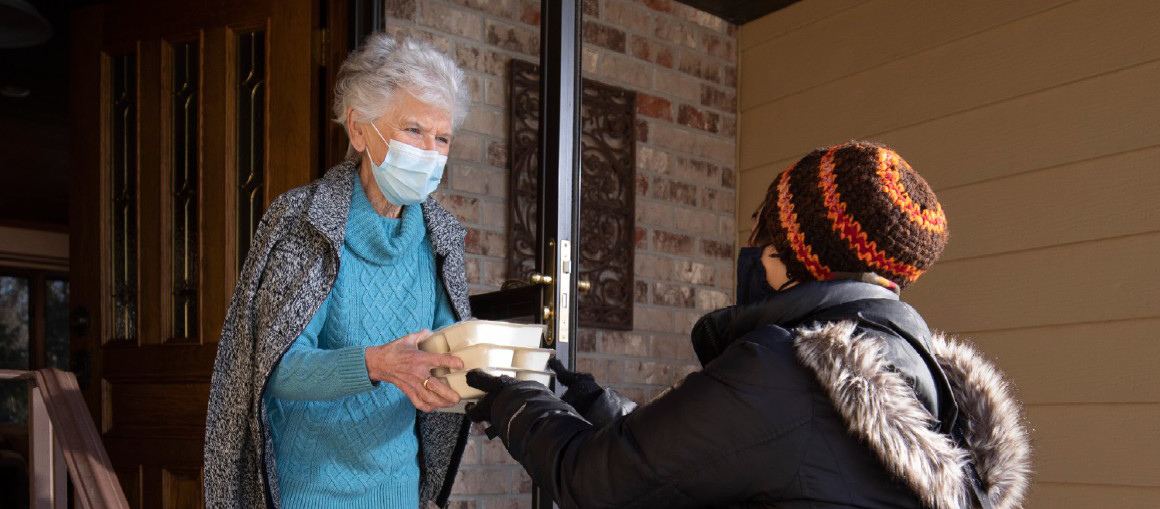 Mar 3, 2021 By Laura Wasileski
Senior Services Awarded $10,000 Grant From Begin Again Foundation
Senior Services of Southeastern Virginia Awarded $10,000 Grant From Begin Again Foundation
Senior Services of Southeastern Virginia has announced that it received a $10,000 grant from the Begin Again Foundation to support its home-delivered meals program. The Foundation's funding added critical capacity to the program over the holidays and has helped to get vulnerable seniors off the waiting list.
"We are extremely grateful for the Begin Again Foundation's support," said Steve Zollos, Chief Executive Officer for Senior Services. "This gift could not have come at a more opportune time."
As the nonprofit organization approached the holidays, requests for meals and other assistance had been growing rapidly, while at the same time resources for meals and other emergency needs were running low.
"With the holiday season just around the corner, and COVID-19 so heavily weighing on the health and safety of our elderly neighbors, my Wellness team was having to tell hungry seniors that we could not respond immediately to their needs," said Zollos. "The Foundation's gift allowed us to immediately start sending home-delivered meals to those on the waiting list."
The Begin Again Foundation is among six community partners to contribute this level of support during the COVID-19 pandemic, making them recognized members of the nonprofit organization's recently established Heroes Society. The Heroes Society, part of a larger program for philanthropy, recognizes those essential donors who give more than $5,000 to support Senior Services' emergency response programs.
Audrey Leishman, Begin Again Foundation Co-founder said, "We are proud to partner with organizations in our community who support our neighbors in need. We are grateful for the programs Senior Services of Southeastern Virginia provides to vulnerable seniors and are relieved the waiting list for meals has been cleared."
Senior Services, which operates throughout South Hampton Roads and Western Tidewater, serves as a one-stop resource for older adults and their caregiver families. With the support of corporate and community partners like the Begin Again Foundation, it has provided 344,000 meals to older adults since the start of the pandemic.
About Begin Again Foundation
Founded by PGA TOUR player Marc Leishman and his wife Audrey, the Begin Again Foundation works to bring life's most pressing needs to families experiencing medical and life crises through partnerships with local, regional, and international organizations. Learn more at www.beginagainfoundation.com.
About Senior Services of Southeastern Virginia
Senior Services of Southeastern Virginia is the regional organization that serves as the lead advocate for older adults residing in South Hampton Roads and Western Tidewater. For almost half a century, the organization has changed the lives of tens of thousands of the region's seniors for the better, by providing easy access to high-quality programs and services designed to help older adults remain healthy, active, and engaged. To learn more about Senior Services, call 757-461-9481, connect with us on Facebook or Twitter, or visit www.ssseva.org.