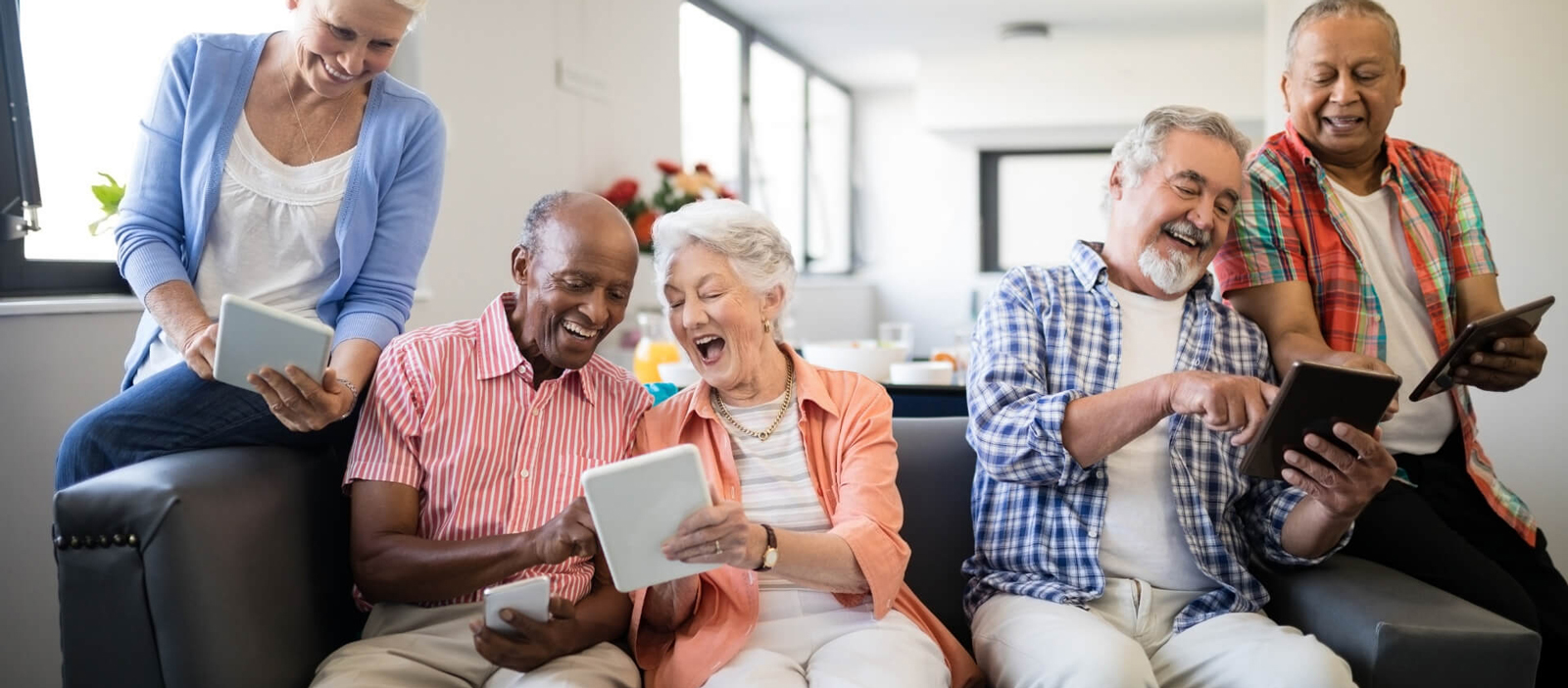 Mar 16, 2021 By Laura Wasileski
HealthWise Coaches Help Older Adults Use Technology to Connect With Family, Friends, and Healthcare
A group of collaborating partners in the South Hampton Roads aging community is working to offset the risks of social isolation by helping older adults learn to use technology. Senior Services of Southeastern Virginia, PrimePlus Senior Centers, Westminster-Canterbury Senior Living Community, Eastern Virginia Medical School, and the Birdsong Foundation have joined forces on a new program called the HealthWise Connectivity Project, "HealthWise".
The program kicks off in March and is currently seeking senior participants as well as volunteer coaches.
Volunteer coaches work one-one with senior participants twice a week for three months. Coaches guide participants on how to use features such as WiFi, Zoom, Telehealth, email, the Birdsong App, and more. HealthWise is free and available for older adults at all levels of understanding.
The impact of social distancing and stay-at-home orders due to the COVID19 pandemic has had a significant negative impact on the 60+ population. HealthWise addresses these concerns, allowing older adults to stay connected to their social and medical networks even when they need to be physically isolated from their family, friends, and communities.
Those interested in participating or volunteering with HealthWise can register by calling Lucy Fyfe at 757-524-1646 (please leave a message).
About Senior Services of Southeastern Virginia
Senior Services of Southeastern Virginia is the regional organization that serves as the lead advocate for older adults residing in South Hampton Roads and Western Tidewater. For almost half a century, the organization has changed the lives of tens of thousands of the region's seniors for the better, by providing easy access to high-quality programs and services designed to help older adults remain healthy, active, and engaged. To learn more about Senior Services, call 757-461-9481, connect with us on Facebook or Twitter, or visit www.ssseva.org.