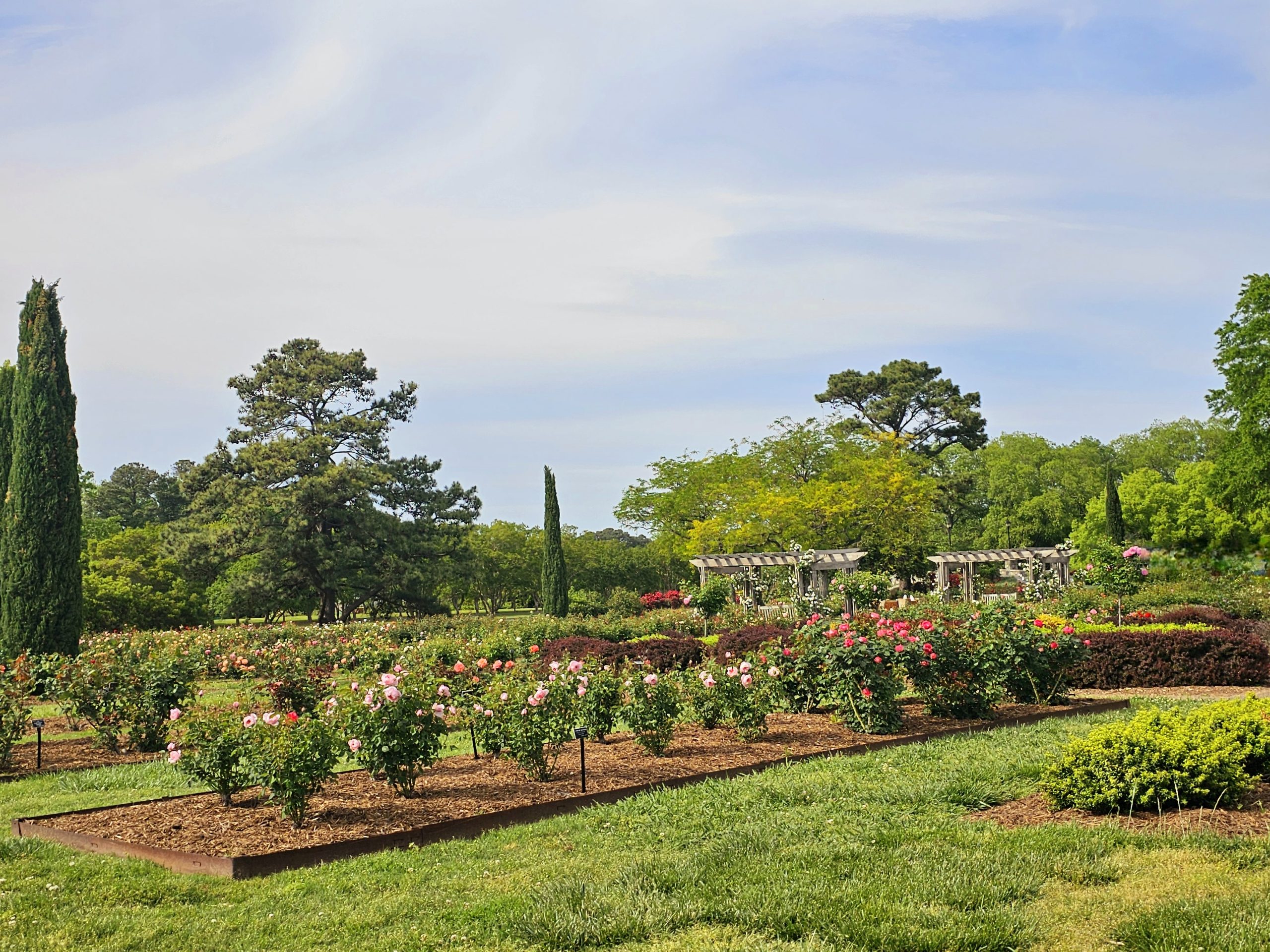 May 2, 2023
Caregiver Appreciation Day – An Older Americans Month Celebration
NORFOLK, Va. – (May 2, 2023) –  In celebration of the 60th Anniversary of Older American's Month, Senior Services of Southeastern Virginia (Senior Services) is recognizing the most selfless act in aging – Caregiving.
Family caregivers of older adults are unpaid and often underappreciated. Senior Services empowers caregivers through encouragement, education, and opportunities for respite.
On Wednesday, May 17, 2023, Senior Services will host the 'Caregiver Appreciation Day' at the beautiful Norfolk Botanical Gardens. This event is for family caregivers who take care of older adults. Registration information:
What: Caregiver Appreciation Day
When: Wednesday, May 17th, 2023
Time: 9:30 am – 2:00 pm
Where: Norfolk Botanical Gardens 6700 Azalea Garden Rd. Norfolk, VA 23518
Register at:  www.ssseva.org/event-for-caregivers
Established in 1963, Older Americans Month (OAM) is celebrated every May. Led by the Administration for Community Living (ACL), OAM is a time for us to acknowledge the value, contributions, and achievements of older Americans, highlight important trends, and strengthen our commitment to honoring our older citizens.
This year's theme, Aging Unbound, offers an opportunity to explore a wide range of aging experiences and to promote the importance of enjoying independence and fulfillment by paving our own paths as we age.
Embrace the opportunity to change. Find a new passion, go on an adventure, and push boundaries by not letting age define your limits. Invite creativity and purpose into your life by trying new activities in your community to bring in more growth, joy, and energy.
Explore the rewards of growing older. With age comes knowledge, which provides insight and confidence to understand and experience the world more deeply. Continue to grow that knowledge through reading, listening, classes, and creative activities.
Stay engaged in your community. Everyone benefits when everyone is connected and involved. Stay active by volunteering, working, mentoring, participating in social clubs, and taking part in activities at your local senior center or elsewhere in the community.
Form relationships. As an essential ingredient of well-being, relationships can enhance your quality of life by introducing new ideas and unique perspectives. Invest time with people to discover deeper connections with family, friends, and community members.
This May, join us as we recognize the 60th anniversary of OAM and challenge the narrative on aging.
___________________________________________________________________________
About Senior Services of Southeastern Virginia: For fifty years, Senior Services of Southeastern Virginia has been supporting and enriching the lives of older adults in South Hampton Roads and Western Tidewater through advocacy, education, information, and comprehensive services. The nonprofit has impacted tens of thousands of lives for the better, by providing easy access to high-quality programs and services designed to help older adults remain healthy, active, and engaged. To learn more about Senior Services, call 757-461-9481 or visit www.ssseva.org.