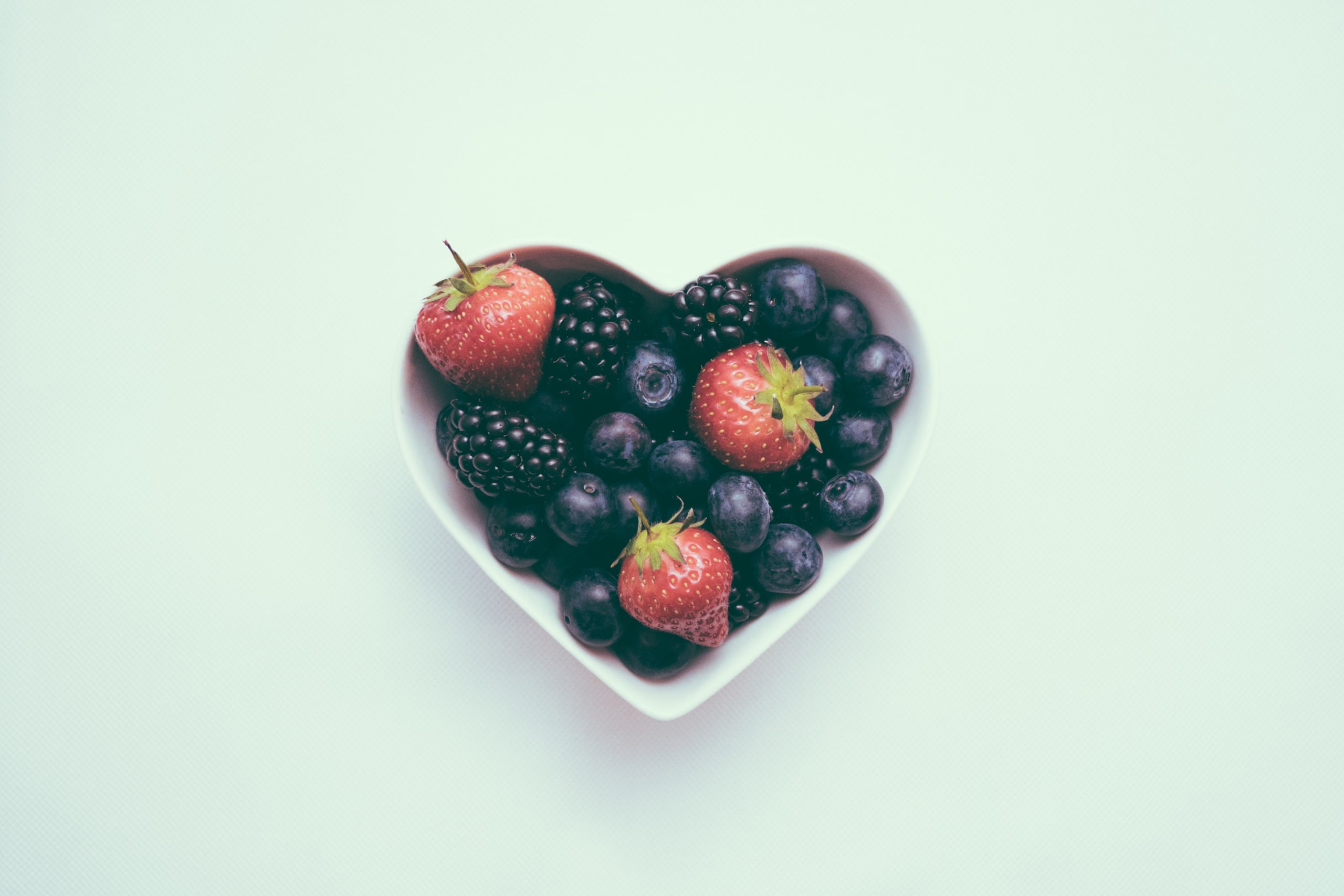 Feb 8, 2021
A Happy, Healthy Heart – Daily Self-Care Tips and Bonus Recipe
February is not only the month for candy hearts and sharing our love with others; it's also a month we are reminded to take care of our hearts. Heart disease is a leading cause of death for both men and women in the United States. In most cases, heart disease is preventable when you adopt a healthy lifestyle that includes eating healthy, not smoking, getting regular activity, and seeing your doctor for regular checkups.
Try these daily self-care tips from the National Heart, Lung, and Blood Institute:
Self-Care Sunday
Find a moment of serenity every Sunday. Spend some quality time on yourself.
Mindful Monday
Be mindful of your health and regularly monitor your blood pressure or blood sugar if needed. Keep an eye on your weight to make sure it stays within or moves toward a healthy range. Being aware of your health status is a key to making positive change.
Tasty Tuesday
Choose how you want to approach eating healthier. Start small by pepping up your meals with a fresh herb or spice as a salt substitute. Get adventurous and prepare a simple, new, heart-healthy recipe. Or go big by trying a different way of eating, such as the Dietary Approaches to Stop Hypertension (DASH) eating plan, which is scientifically proven to lower blood pressure. DASH is flexible and balanced, and it includes plenty of fruits and vegetables, fish, poultry, lean meats, beans, nuts, whole grains, and low-fat dairy products.
Wellness Wednesday
Don't waffle on your wellness. Move more, eat a fruit or vegetable you've never tried, make a plan to quit smoking or vaping, or learn the signs of a heart attack or stroke. You could be having a heart attack if you have chest and upper body pain or discomfort, shortness of breath, cold sweats, nausea, or lightheadedness. You might be having a stroke if you have numbness in the face, arm, or leg; confusion; trouble talking or seeing; dizziness; or a severe headache.
Treat Yourself Thursday
Treats can be healthy. Try making a dessert with fresh fruit and yogurt. Then stretch your imagination beyond food. Host a family dance party, take a few minutes to sit still and meditate, go for a long walk, or watch a funny show. Laughter is healthy. Whatever you do, find a way to spend some quality time on yourself.
Follow Friday
Follow inspiring people and pages on social media, or text a friend to help you stick to your self-care goals. Remember to take care of your mental health, too. Two of the main hurdles to self-care are depression and a lack of confidence, according to a study published in the Journal of the American Heart Association. If your mental health gets between you and your fabulous self, take action to show your heart some love. Reach out to family and friends for support or talk to a qualified mental health provider.
Selfie Saturday
Inspire others to take care of their own hearts. Talk about your self-care routine with loved ones or share a selfie on your social media platforms. Having social support and personal networks can make it easier to get regular physical activity, eat nutritious foods, reach a healthy weight, and quit smoking.
Bonus Recipe: One-Bowl Baked Oatmeal
Try this delicious heart-healthy recipe!
One-Bowl Baked Oatmeal
Adapted from SallysBakingAddiction.com
1 and 3/4 cups low fat milk (dairy or nondairy)
2 large eggs*
1/2 cup maple syrup
1/4 cup vegetable oil (olive or canola are good choices)
1/4 cup unsweetened applesauce or mashed banana
3 cups old-fashioned whole oats*
1 teaspoon baking powder
1 teaspoon ground cinnamon
1 teaspoon vanilla extract
1/4 teaspoon salt
1 and 1/2 cups mixed berries, fresh or frozen (do not thaw)
Optional for topping: 1/2 cup chopped walnuts or pecans
Instructions
Adjust the oven rack to the lower third position and preheat the oven to 350°F. Spray a 9×9 inch or 11×7-inch baking pan with nonstick spray. Any similar size or shape pan works, though 8×8 inch would be too small.
Whisk all of the ingredients together in a large bowl. Pour into prepared baking pan. Top with nuts, if desired. (Or stir into the oatmeal.) Bake for 35 minutes or until the center appears *almost* set, which gives us a soft oatmeal. For drier and more solid baked oatmeal, bake until the center has set.
Cool for 5 minutes before serving. Spoon or slice and serve with yogurt, if desired. Cover leftovers tightly and refrigerate for up to 1 week.
Notes
Make Ahead Instructions: Bake the oatmeal, cool completely, and store in the refrigerator all week for easy breakfasts. Reheat in the microwave or cover and bake in a 350°F oven for 10 minutes. To freeze, bake and cool oatmeal. Cover tightly and freeze for up to 3 months. Thaw in the refrigerator or at room temperature. Warm to your liking. You can cut the cooled baked oatmeal into bars or servings and freeze them individually for a quick breakfast to thaw. Wrap each in plastic wrap and place in a large freezer bag or container.
Eggs: Eggs bind the casserole and add wonderful flavor. If needed, you can replace the eggs with 1/3 cup unsweetened applesauce or mashed banana.
Oats: Whole oats give you the best texture. Quick oats soak up more moisture and dry out the baked oatmeal. If using steel-cut oats, soak the oats in the milk for 20 minutes, then stir in the rest of the ingredients. Add a few extra minutes to the bake time.