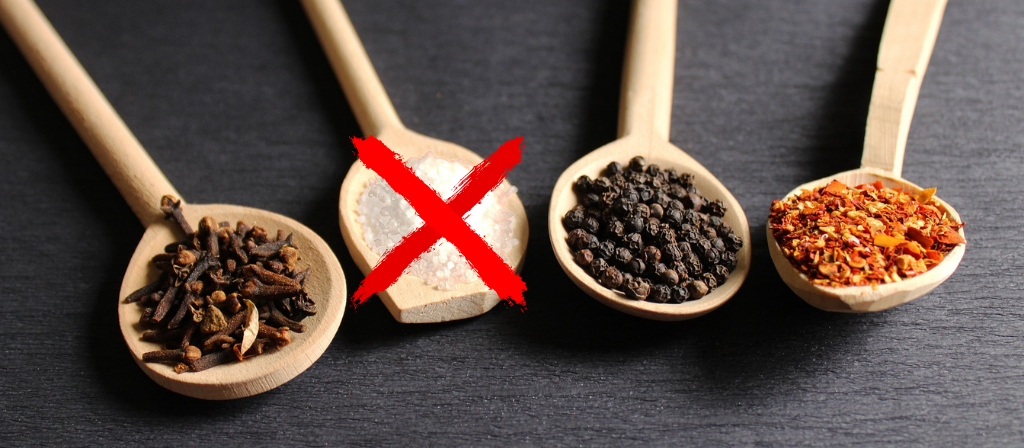 Oct 1, 2021 By Kirsten Romero
5 Tips to Boost Flavor Without Adding Salt, Plus Bonus Recipe
Pass (on) the Salt
Most Americans eat a lot more sodium than the maximum 2400 milligrams recommended by the American Heart Association. You may have been told by your doctor to reduce sodium, or salt, in your diet for good heart health or to improve your blood pressure. A heart-healthy way of eating is lower in fat, saturated fat, and sodium and encourages more fruits, vegetables, whole grains, and low-fat sources of protein.
About 75% of the sodium in the American diet comes from packaged foods and restaurant foods, while only a small portion comes from the salt shaker. The American Heart Association has dubbed the following foods "The Salty Six":
Breads and rolls
Pizza
Sandwiches
Cold cuts and cured meats
Soup
Burritos and tacos
Cutting back on your sodium intake does not mean you have to sacrifice flavor. Try these 5 tips to boost flavor without adding salt:
Tips to Boost Flavor Without Adding Salt
Add citrus to your foods to bring out the flavor. Citrus juices and/or citrus zest (orange, lemon, grapefruit, etc.) can be added to marinades and rubs or squeezed over meats, pasta, rice, and/or veggies.
Try different types of vinegar (cider, wine vinegar, Balsamic, rice, or flavored) as marinades or to drizzle on veggies or fruit.
Spices are a great way to add flavor to a dish. Make your own spice combinations using salt-free spices or buy salt-free seasoning blends.
Sauté garlic and onion and add to recipes to add depth of flavor.
Roast vegetables to caramelize their natural sugars and bring out their sweet and delicious flavor.
Bonus Recipe: Easy Roasted Vegetables
Adapted  from cookingclassy.com
Ingredients
2 medium bell peppers, cored and chopped into 1-inch pieces
2 medium carrots, peeled and sliced into 1/4-inch thick slices
1 small zucchini, ends trimmed, sliced through the length then cut into 1/2-inch pieces
1 medium broccoli crown, cut into small florets
1/2 medium red onion, peeled and cut into 1-inch chunks
2 Tbsp olive oil
1 1/2 tsp Italian seasoning (no salt added)
2 - 3 cloves garlic, minced or pressed
Black pepper to taste
1 cup grape tomatoes (optional)
1 Tbsp fresh lemon juice
Directions
Preheat oven to 400 degrees.
Place bell peppers, carrots, zucchini, broccoli, and red onion on a rimmed baking sheet
Drizzle with olive oil, sprinkle with Italian seasoning, garlic, and pepper then toss to coat.
Spread into an even layer, roast in preheated oven 15 minutes.
Remove and toss in tomatoes, return to oven, and roast 10 minutes longer.
Drizzle with lemon and serve warm.