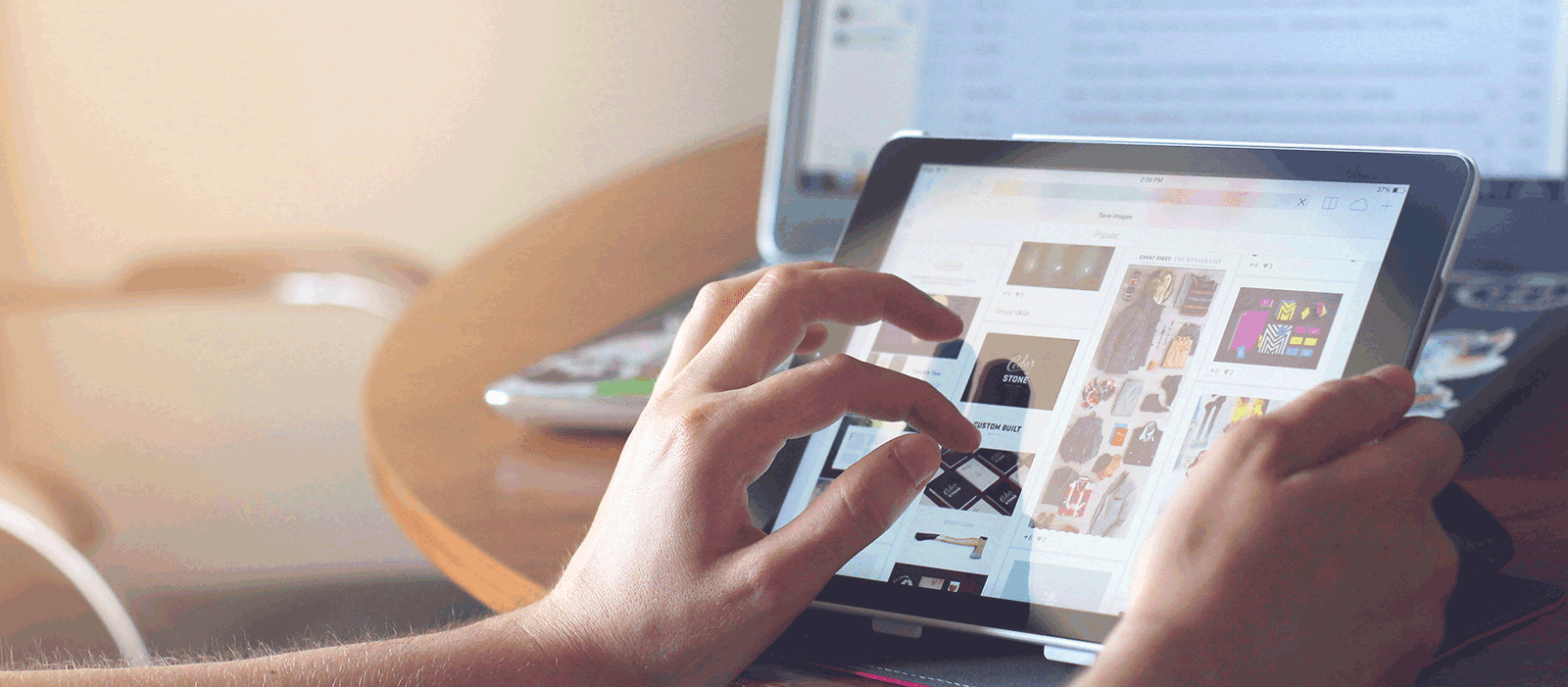 Mar 12, 2018 By Briana Adhikusuma, Inside Business
Inside Business First Person Features
John Skirven, CEO of Senior Services of Southeastern Virginia
John Skirven is passing the torch to the next leader of Senior Services of Southeastern Virginia after more than 28 years.
He'll step down as CEO on Sept. 30 but will be retained as a part-time manager for Hayden Center, the for-profit subsidiary of The Hayden Village Center in Franklin, which is expected to open this summer.
Skirven graduated with a bachelor's in journalism from Temple University in Philadelphia in 1972 and a master's from Bryn Mawr College's Graduate School of Social Work and Social Research in 1983.
FIRED UP ABOUT WATERGATE
Skirven said his interest in journalism stemmed from the Watergate scandal and all the attention that was turned to the power of honest journalism.
"Everybody was fired up and I had a terrific professor … who was the investigative reporter for the Philadelphia Inquirer. So he coached us on 'If you want to go to the newspaper, you don't want to start off and have to be a reporter. What you want to do is go in and be a copy editor.'
"So I walked into the Inquirer with my bachelor's in journalism and he says, 'Well what do you want to do at the paper, son?' 'I want to be copy editor.' And he looked at me and says, 'Well if you want a job on this newspaper, you're going to have to go someplace else for three years and get some experience.'"
But instead of seeking a job at a different paper, Skirven took a job as a case aid at Catholic Senior Services in 1972.
And that was the beginning of career focused on the elderly.
FAMILY OF SOCIAL WORKERS
Along with his mother, Skirven's brother and sister also went into social work.
"My brother went on to get a master's in social work and actually was a nursing home administrator. Now, what you need to understand is he's keeping people in nursing homes and I'm keeping them out. To this day, we still have conversations. He's retired.
"My sister went to nursing school, came out and got a master's in social work as well and did a lot of work with hospice for children actually. And my dad was a construction worker. He was the one with his head screwed on right."
ALWAYS WORKING
Skirven can't remember a time when he didn't work for what he had.
He put himself through school on several jobs including house painting, carpentry, groundskeeping and graduate school field placements. And he lived frugally.
"That was the expectation. In other words, my father was a construction worker. My mother was a social worker. And the expectation from when I was a young boy was if you want something, you have to work for it.
"And so if I wanted a baseball mitt, I had to go mow lawns. When we started to drive, my parents said, 'You may drive but you have to pay for your own automobile insurance.' "
"So yes, I've worked my entire teenage and adult life. And it's been a blessing. I've been blessed that I've been able to work. So what's it like? I guess it's about core values.
"It's about living – I can say this now in retrospect. It is my parents (who) really set me up with the right set of values – hard work, family, honesty. You take care of people."
A HAMPTON ROADS RETURN
Skirven was born in Baltimore but moved to Norfolk at age 5. When he was 8, the family moved to Philadelphia.
But years later when Skirven and his family were visiting his cousin stationed in Portsmouth with the Navy, Skirven said he could see raising his children in the area and sending them to schools in Virginia Beach.
"We were here on vacation and we had started thinking about this early on and we liked the area. We said, 'This is cool. Let's put this on the list if ever we were to move.' And that next February of 1990 … my office is right around the corner from HR. And HR posts the job – executive director of Southeastern Virginia Areawide Model Program Inc., Norfolk (now Senior Services).
"I took one look at it and took it right off the bulletin board so nobody else could see it. And I've been blessed to be here all this time."
KEEPING PEOPLE AT HOME
"That's pretty much what I've devoted my career to – keeping people as independent as possible. My kids tease me and say, 'Well Dad, don't worry, we'll put you in the nursing home of your dreams.' And I said, 'Just so long as it's got a nice water view.'
And they said, 'Don't worry, Dad. We'll paint a picture on the wall, you won't know the difference.' So that's the overall context in terms of why I do what I do. I get up every morning in order to keep people in their own homes as long as possible."
Skirven said the most enjoyable part of his job is the variety of responsibilities.
"I like the planning part. I like the building, development programming part, and I like the challenge in that process. And it's the outcomes – that what you do really makes a difference in somebody's life. When you think about it, when you find someone who's in great need and you can empower them so that they are fulfilling their own needs and you're not doing it all for them, is really cool."
MAKING MONEY AS NONPROFIT
"The most difficult part is maintaining this organization's profitability which is counterintuitive coming from a nonprofit. But there's a famous saying – no margin, no mission.
"What they've (the federal Administration for Community Living) been very clear about over the last four or five years is that area agencies on aging need to become competitive in the health care marketplace – that we need to take what we have done as a nonprofit and develop our value proposition and then price it so that it is palatable and salable and then to make the sale and then to deliver.
"And then to be competitive so that you can keep your position and your contracts. That is a really big shift in the way that area agencies – our area agency is doing business.
"And it's very hard to convert your knowledge into that model. It's doable. We're doing it. And like any business, we're making money on some of our lines and we're losing money on others. So it's finding the balance there so that we maintain that overall growth."
HAYDEN CENTER HIS BIGGEST CHALLENGE
"In terms of the personal challenges I've had to overcome – it takes a long time to do big things. So this Hayden Village Center is probably the greatest personal challenge I have ever had."
"Because it's a real challenge to take something from being a dream to being a reality. It's taken – from start to finish, it's probably taken about 10 years to do. And in part, that's because through the early years … it just took time to get it on the registry of historic places. It's financed with historic tax credits as well as straight capital financing."
WHAT'S LEFT TO DO?
In terms of what he'd still like to accomplish, Skirven mentioned reopening the Mary Ellen Cox Center for Adult Daycare in Virginia Beach.
"We're on the way to it – stabilize our managed care business and initiate a planning process for No Wrong Door, a software network that allows all participants to communicate with each other, cross-refer and coordinate the care for seniors. Those are sort of the three things on the plate right now."
ON THE DECISION TO RETIRE
"One (reason) is because I can … The second reason is because Hayden has become a reality and I will have completed that, which is a major goal. And then the third reason is because – I don't know how to say this without sounding like a bragger – but as good as I am, this place needs somebody that can come in and see the future better than I can.
"I can't help that I am who I am. I'm old-school in many ways. This place has been – it's a beautiful place. And I think going forward, it needs someone who can really just take it. It's got a wonderful legacy and so it's time for some new vision."
"It is a difficult decision. Bittersweet's the wrong word. I still get a kick out of it.
"So am I going to miss that – 'I nailed it' feeling? Am I going to miss that? Yeah. Will I miss the work tape playing in my head at 4 a.m. every morning? No."
A BIT OF ADVICE
"Keep it diverse. And keep looking over the horizon. Look outwards, don't look inwards. One of the mistakes organizations make is they don't stay abreast of the largest forces – that they only know what's happening to them.
"I've been blessed that this organization has supported me in being on the boards of national and state organizations. They've supported me in terms of attending meetings and conferences … so I can see the trends. If you don't know what's going to hit you, then you're in trouble when you get hit.
"Don't be afraid to change, to actually truly embrace change."
FUTURE PLANS
Australia, sailing, gardening and volunteering are the four things on Skirven's mind for retirement.
Skirven's wife spent several years living in Australia, so the two are already talking about a cruise there. He's looking forward to getting back into gardening and will explore volunteer opportunities, possibly with the Chesapeake Bay Foundation.
"Honestly, the freedom from the requirement to make decisions is something I'm looking forward to. It's true. Because it requires a lot of responsibility."