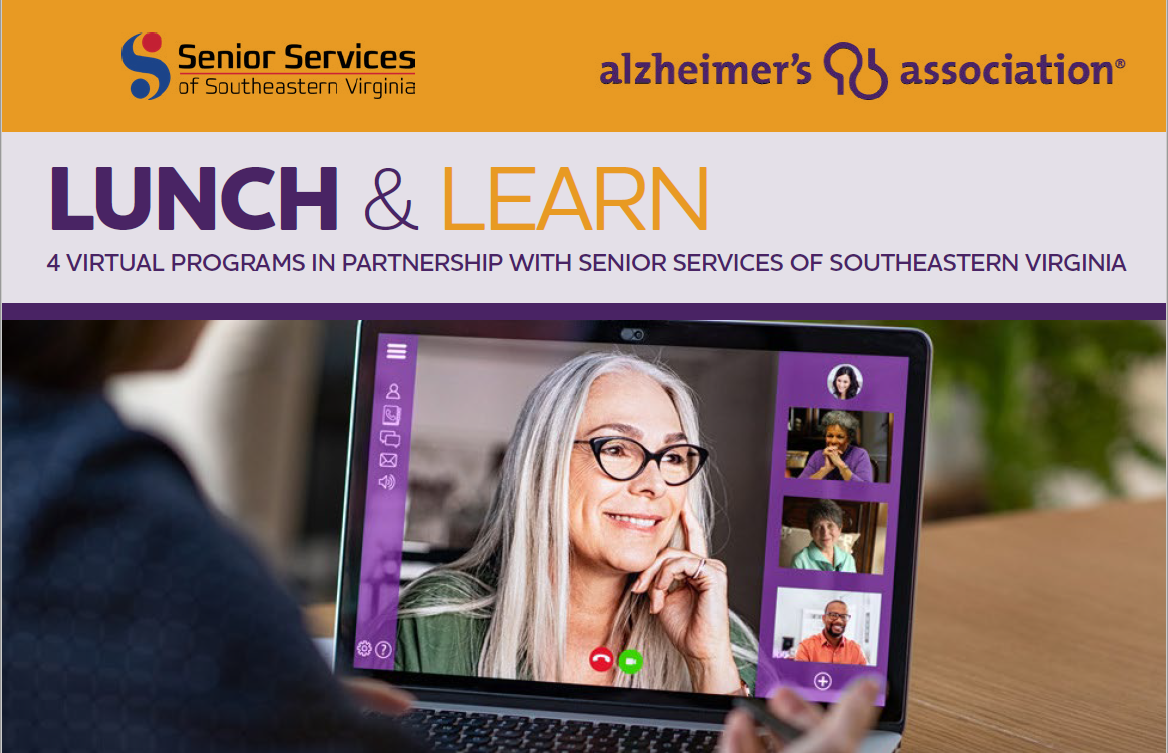 Apr 13, 2021 By Laura Wasileski
Lunch and Learn: 10 Warning Signs of Alzheimer's
Alzheimer's and other dementias cause memory, thinking, and behavior problems that interfere with daily living.
Join us on May 20th for a discussion with Senior Services Director of the Center for Aging, Brad Lazernick. Learn common warning signs of Alzheimer's, what symptoms to look for in yourself and others, as well as tips to approach someone who is experiencing changes in their memory. Learn about local services and support that you and your family can access to help navigate any stage of cognitive impairment.
This program is free, but registration is required; instructions for joining the meeting will be sent by email following registration.
Delivery Method: Phone/Webinar
Date: Thursday, May 20, 2021
Time: 12:00 PM – 1:00 PM EDT
REGISTER:
Register by Phone: 1.800.272.3900
or online here: https://www.communityresourcefinder.org/ResourceView/Index?id=2135339