Apr 29, 2022
Community Immunity Series Vaccine Event
Get Your COVID-19 Vaccination or Booster, and Receive FREE Lunch and Aquarium Tickets!
1st, 2nd and boosters available. For second doses and boosters, please bring your CDC-issued vaccination card.
Vaccination Clinics are for those 60 years of age and older in need of their COVID-19 vaccination.
Town Center McDonald's® – Free Lunch & Aquarium Tickets
This event is fully booked! If you missed your chance, don't worry, stay tuned for our next event to be announced soon!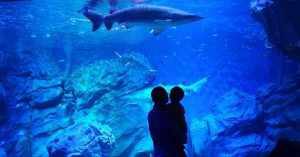 Tuesday, May 17th, 2022 | Vaccines 10:00 AM -12:00 PM
McDonald's® – Town Center
4696 Bonney Rd. Virginia Beach, VA 23452
Register: Call 757-222-4525
Details: Looking for a fun and exciting activity this spring with your friends, family or grandkids? Come get boosted on May 17 at McDonald's® on Bonney Rd. and receive two Virginia Aquarium tickets, a $30 McDonald's® Arch Card to buy you and your guest lunch, plus many more exciting gift pack items! Registration needed for the clinic – call 757-222-4525.

Call to RSVP!